Each week, we highlight one of the core CASEL competencies and a sub-competency. Today, we're diving into one of CASEL's core competencies, self-awareness, and a song that focuses on juggling several feelings at once.
Let's dig in!
Take five minutes this week to explore self-awareness and the many feelings students might be experiencing right now.
Keep Juggling Your Feelings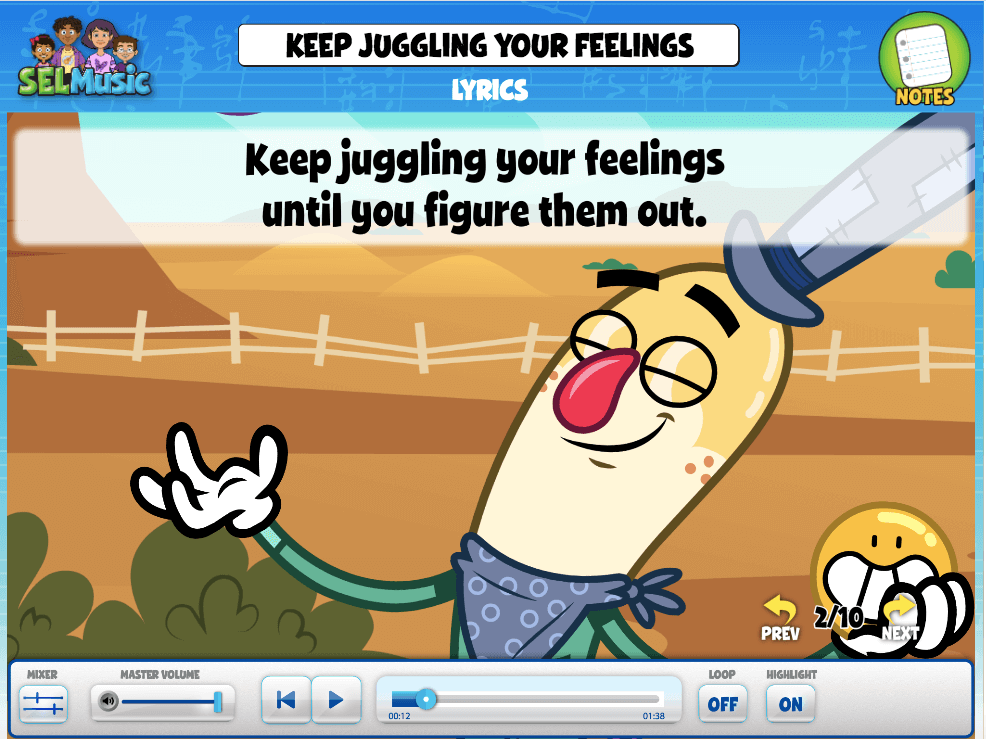 You'll find this song in the SELMusic Library by searching "Keep Juggling Your Feelings."
School has been interrupted this year due to COVID-19, and because of this, we are all juggling many feelings. Students may feel scared, disappointed, and sad. Having multiple feelings at the same time can be confusing, so it's important to remind students we have the capability to handle these feelings, and we can handle them in a positive way.
Learn how to assign this song to students at home.
How Things Make Me Feel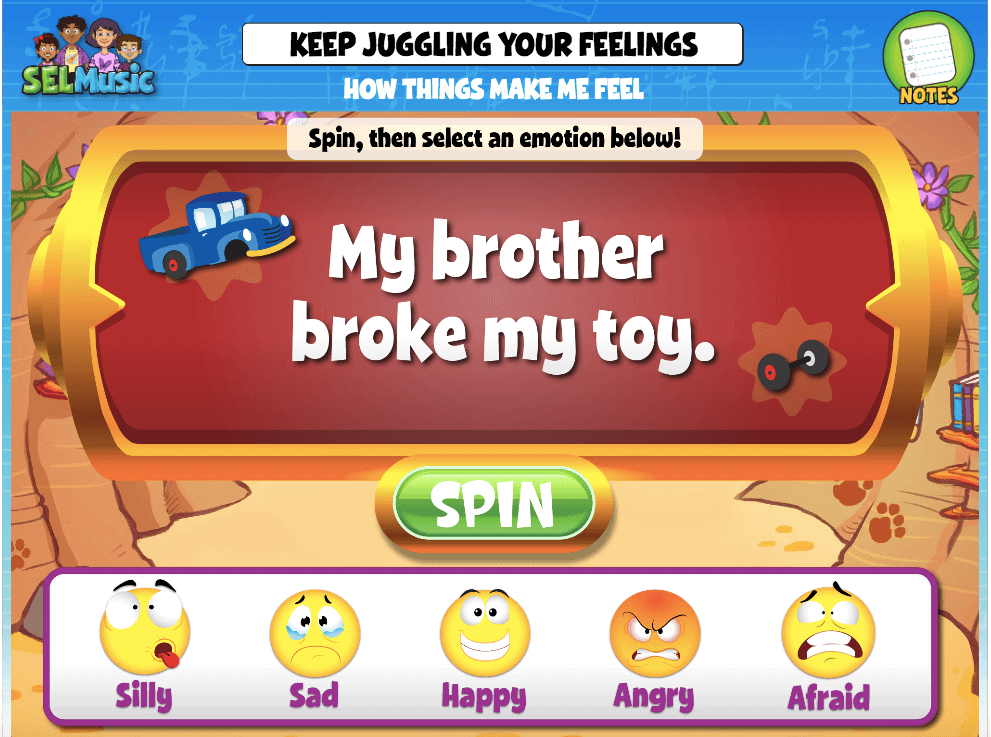 After listening to the song a few times, encourage students to complete this activity.
This activity can be found in the SELMusic Library, paired with the song "Keep Juggling Your Feelings."
This screen reinforces the theme of feeling differently about things by discussing how students feel about certain scenarios.
To use this activity:
Click SPIN. The spinner will stop and reveal a situation.
Students will click the emotion that matches how they feel about the situation.
For example, students may be home with siblings more than usual right now. What does it feel like when your sibling breaks your toy? Or annoys you? Students may feel angry or sad.
Your students may be experiencing many feelings for the very first time right now. When students can identify strong feelings, they can begin to incorporate strategies to manage them.
Learn how to assign this activity to students at home.
***
*Facing school closure due to COVID-19? Find tips on distance teaching and free, ready-to-use resources at QuaverSEL.com/Care2020