We recognize that Health is a topic that can be taught by a number of different types of educators within a K-5 school. We've designed QuaverHealth to be flexible and adaptable, no matter the educator charged with improving health outcomes in their school.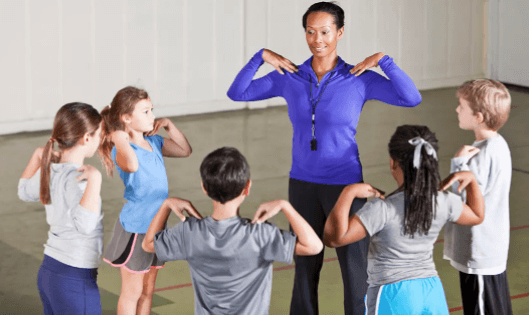 Different Lessons Structures for Different Teachers
Schools have different needs and resources. With QuaverHealth, PE teachers can deliver the full resource or classroom teachers can use the resources as part of the morning meeting or 'start the day' activities before academic work starts. Some schools have the benefit of a school nurse and counselor who may deliver the curriculum in lessons outside the classroom.
Within each lesson, you'll find the following resources: Healthy Lesson, Daily Dose, and Active Learning.
Healthy Lesson – School Nurse, Counselor, or Health Educator
The first tab in our design is the Healthy Lesson, which shows the entire lesson with the notes that the educator will need to deliver.
With this lesson plan, the school nurse or school counselor can teach a 45 minute lesson devoted to the topic of Health.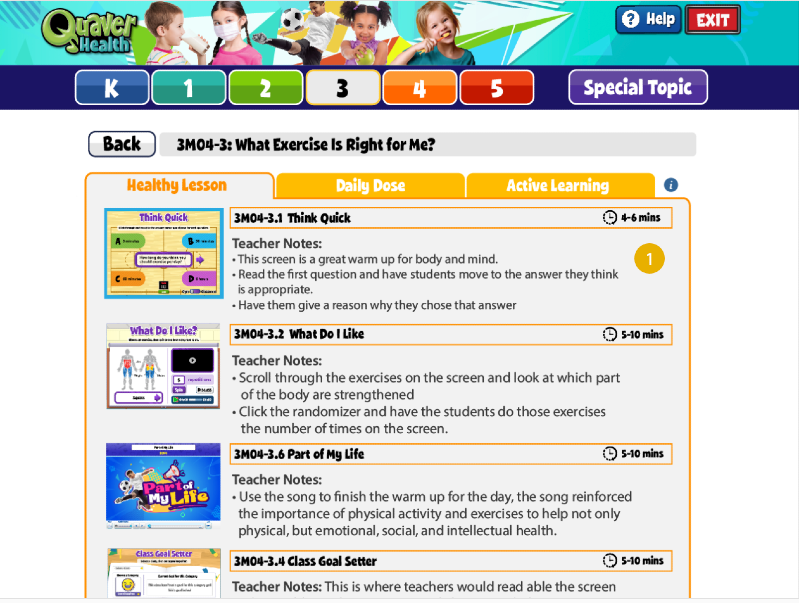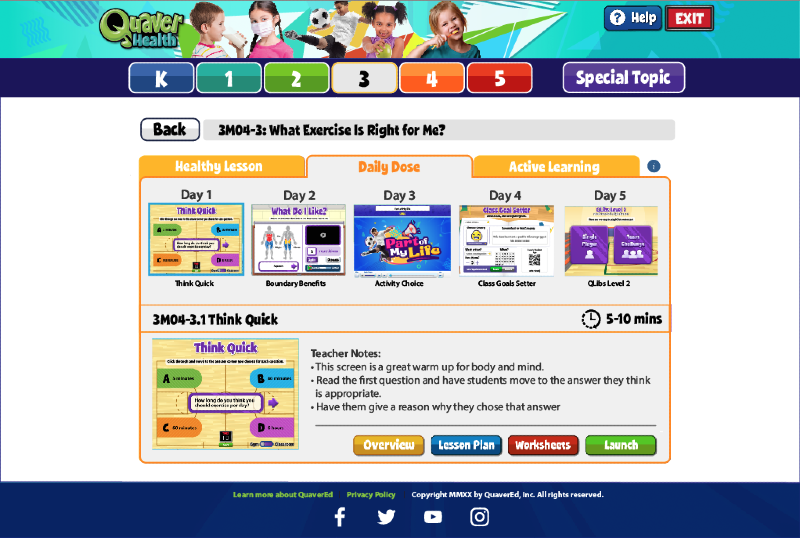 Daily Dose – Classroom Teacher
The Daily Dose gives a classroom teacher a 5-7 minute activity to use as a launching pad for their morning meetings.
The notes for the teacher will reflect the unique nature of a morning meeting setting, but this could be used in many different ways over the course of a week.
Active Learning – PE Teacher
Active Learning is the curriculum area a PE teacher might use. The first three screens can be used for a 10 – 15 minute warm up. The lesson begins with an interactive movement-based question, then a "digging deeper" screen and finally a game or song – both involving movement. The final two screens can be used for 5 – 10 minutes as cool down activities. This gives the students the opportunity to review and reflect on what they've learned.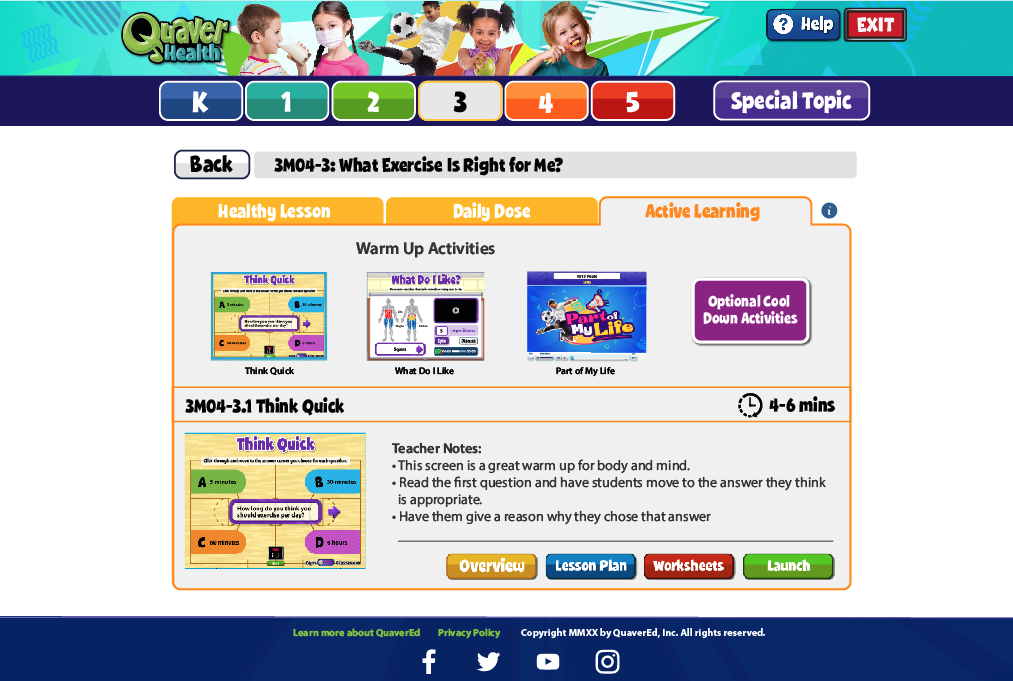 Explore a QuaverHealth Lesson
Each lesson includes five different activities to engage students in experiential learning. Click to explore a lesson.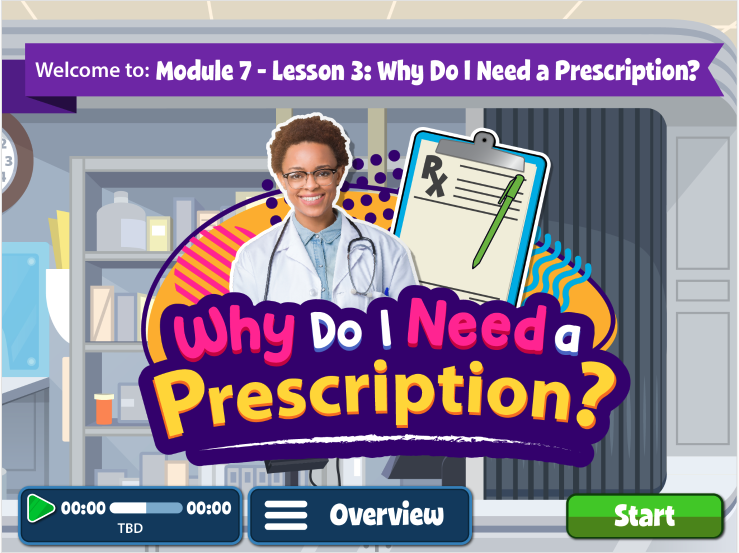 Welcome students and set objectives for the lesson with music. Through questions and movements, students will feel confident and prepared.
The main information of the lesson is delivered through scenario-based discussion to deepen student understanding and knowledge retention.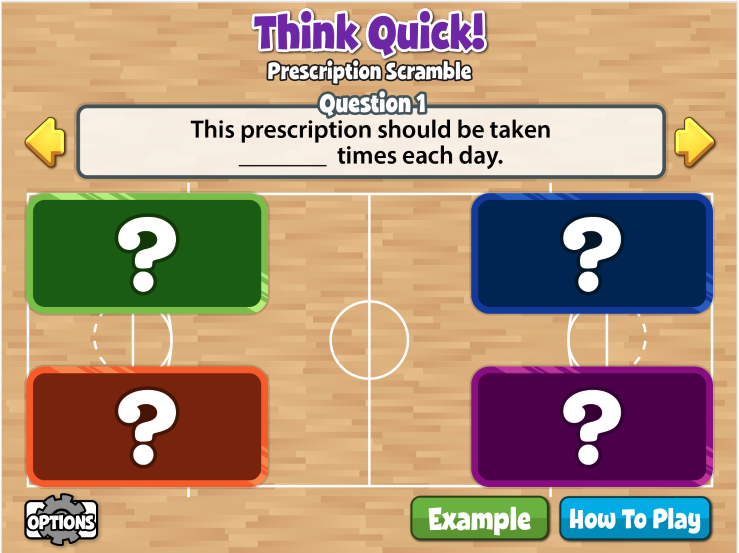 Reinforce the lesson's objective with a fun gym activity or a catchy song students will remember. Gym activities can be adapted for classroom use.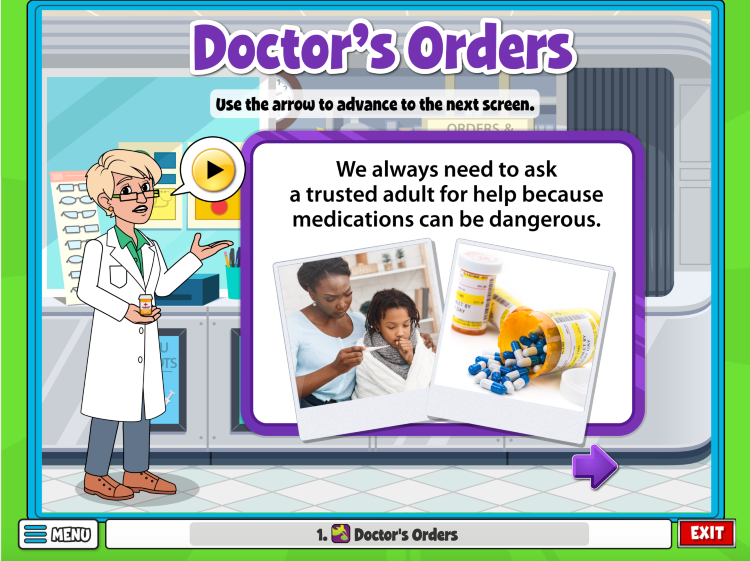 Emphasize personal advocacy and responsibility. Students will receive a call to action with a real-life application.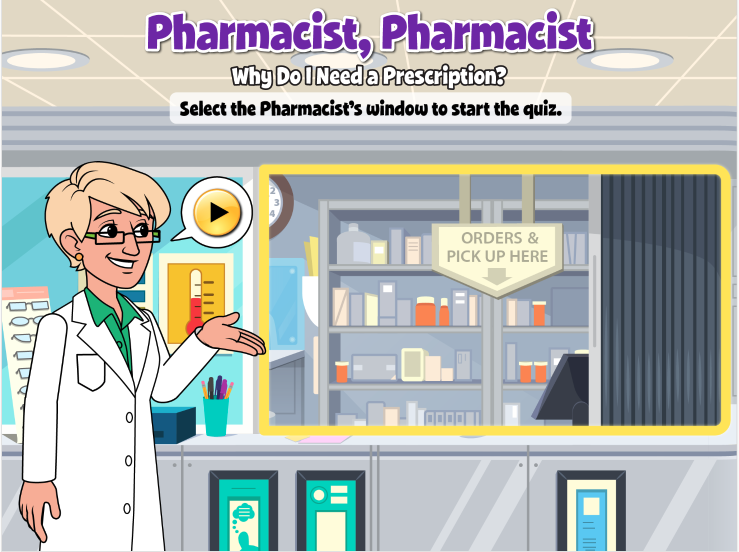 Ask students to reflect and remember what they learned. An assessment in the form of a quiz can also be used.