A Suggested Lesson Sequence for Our End-Of-Year Activity On Goal Setting
Duration: 1-2 class periods
Materials Needed:
Computer with internet access
Pencils
Coloring Materials
Scissors
As we grow and reach our goals, we want your students and families to do the same this summer! So this year, we have provided an end-of-the-year activity to introduce goal setting to your students, and then they can continue on the adventure with their families during the school break!
Using our QuaverSEL song, Working on My Dreams, have students listen with you and discuss their goals and how they can work to reach them.
Topic Discussion: Do you already have something you want to be able to do? How will you work towards that goal?
Click here to Listen to "Working on My Dreams."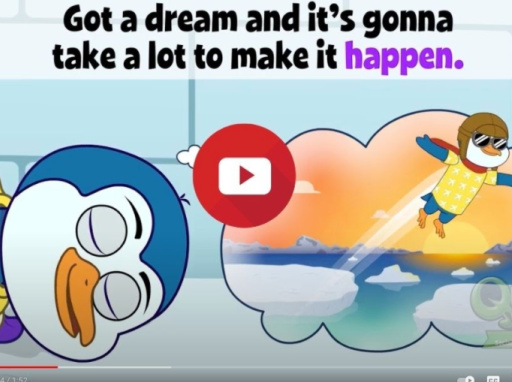 Next, pass out the goal sheet to students with some examples and room to write their own! Not everyone has the same goals, and we want your students to create their own plans to work towards. (You can also pass this PDF out via your content delivery platform if you are still remote or hybrid.)
Help your students write their own goals to work on as the school year ends and over the summer, whether it is learning a new dance or reading a new book. They can choose things they would like to improve.
Pass out the character coloring sheet. There is one character from each of our curricula on this sheet. Students can choose their favorite! If you have time and materials during class, have students color and cut out their favorite characters. These new friends are here to help them reach their goals!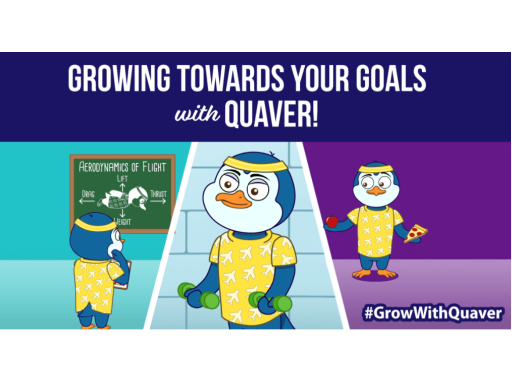 As students are working towards their goals towards the end of the school year, take pictures of them reaching their goals with their favorite characters. Please feel free to share with us whether it is over social media with the hashtag #GrowWithQuaver or by emailing Info@QuaverEd.com. We want to see your students succeeding.
Before the end of the school year, let them know that they can head home with these resources and continue to take pictures with their favorite characters as they reach their goals this summer. They can continue to use the hashtag #GrowWithQuaver where families can share how their students continue to succeed. Make sure to tag @QuaverEd too!
Let's challenge ourselves. Together we can reach our goals!
***