Prepare for Thanksgiving with these fun and fresh Quaver Music resources!
Thanksgiving Day is right around the corner! While we may not be celebrating Thanksgiving with big gatherings or travel this year, we can still give thanks for all the good things in our lives this year.
How will you celebrate Thanksgiving with your students this year?
Dive into just a few resources from Quaver Music that encourage us to be thankful!
***
Thanksgiving at Our House
Celebrate Thanksgiving and other family-oriented holidays with a favorite Quaver original song, "Thanksgiving at Our House." You can find this song in ClassPlay or in Resource Manager.
This year, you may wish to discuss with students that although we may not be able to travel or host big gatherings like we could in years past, we can remember these happy times and look forward to future celebrations.
Discuss holiday traditions with students. What is their favorite tradition?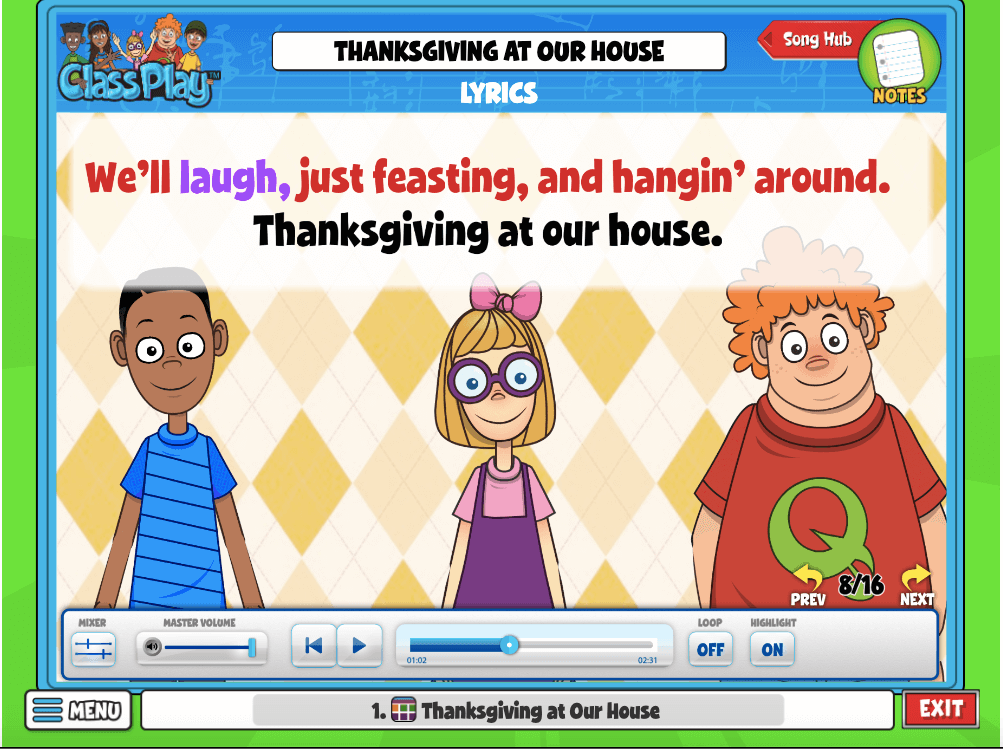 Explore the Orff Score
Have you discovered the Thanksgiving at Our House Orff Score? You can find this activity in the Song Hub of "Thanksgiving at Our House" in ClassPlay or by searching "Thanksgiving at Our House" in Resource Manager.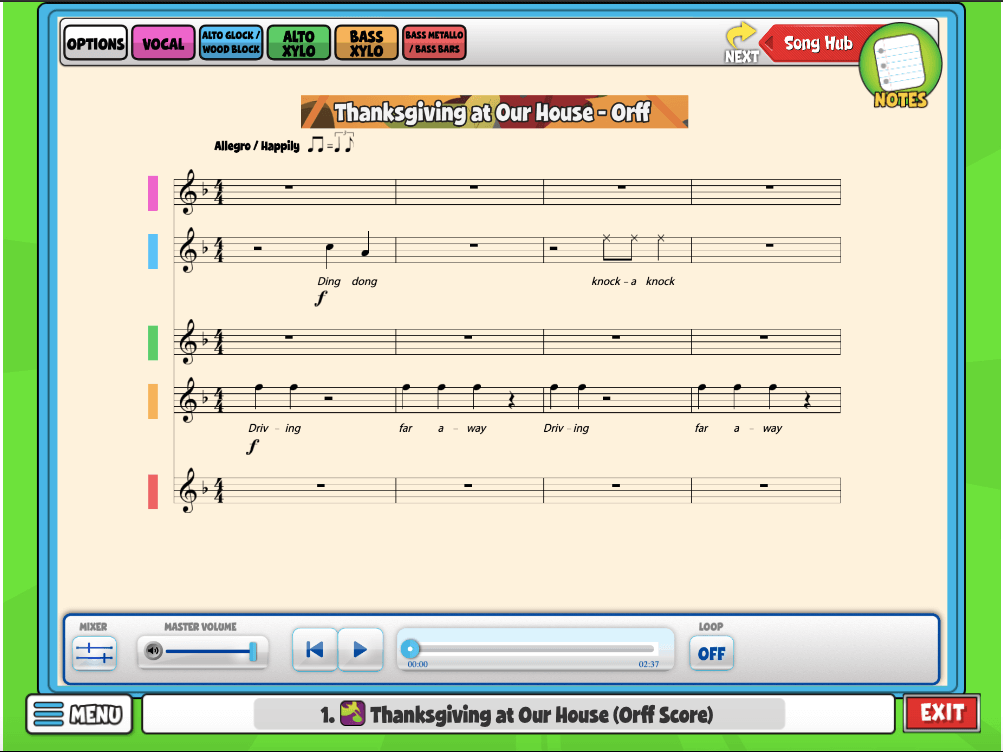 If you would like students to play along but are unable to use instruments this year, consider using the Orff Library. Search "Orff Library" in Resource Manager to pull up a library of Orff instruments that students can play virtually.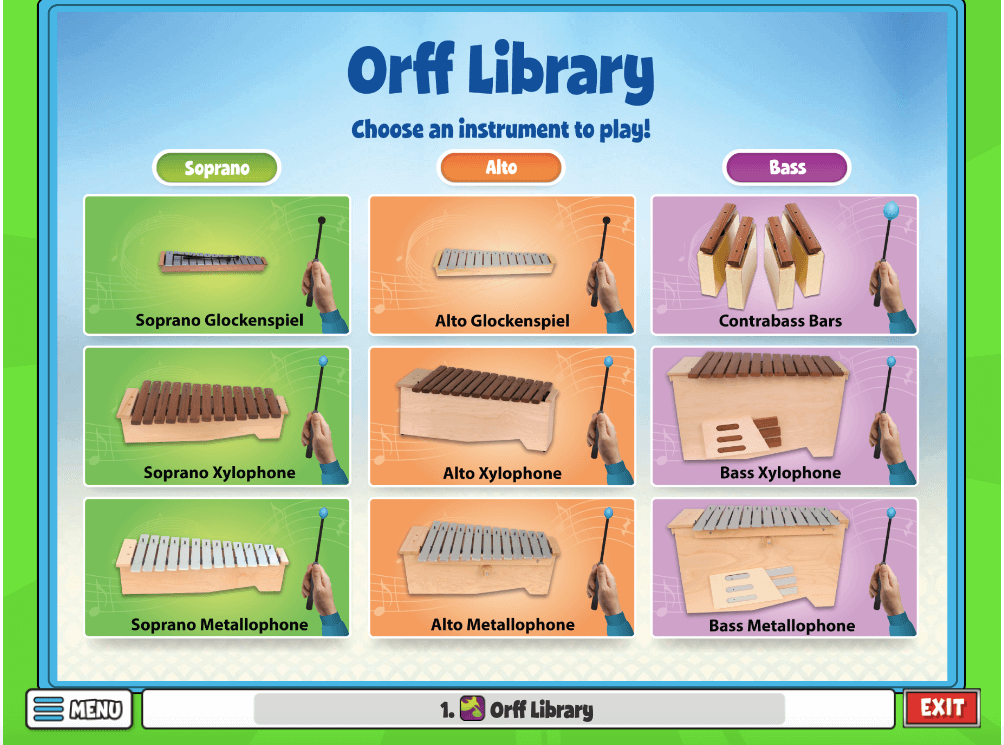 Use Quaver's new Get Link feature to send a link to your students so they can access the Orff Library on their own – no login required!
It's Thanksgiving Time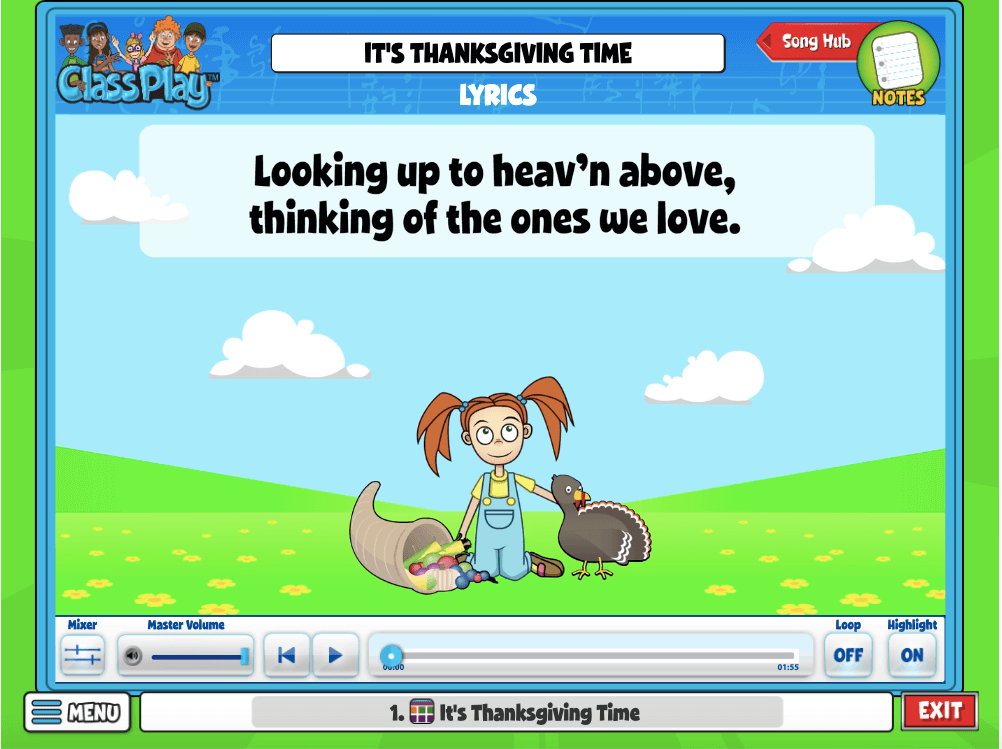 This sweet song makes for the perfect tune to head into Thanksgiving break! You can find it by searching "It's Thanksgiving Time" in ClassPlay or Resource Manager.
Ask your students what they're thankful for this year. Is there anyone that they are particularly grateful for?
This holiday is another great time to express gratitude and share a kind word with loved ones in our lives, especially if we may not see them in person this year.
Use the following worksheet and encourage students to think about an important person in their life. Fill in the blanks to create a thankful song to sing to the tune of London Bridge. Encourage students to share this song with this person this year!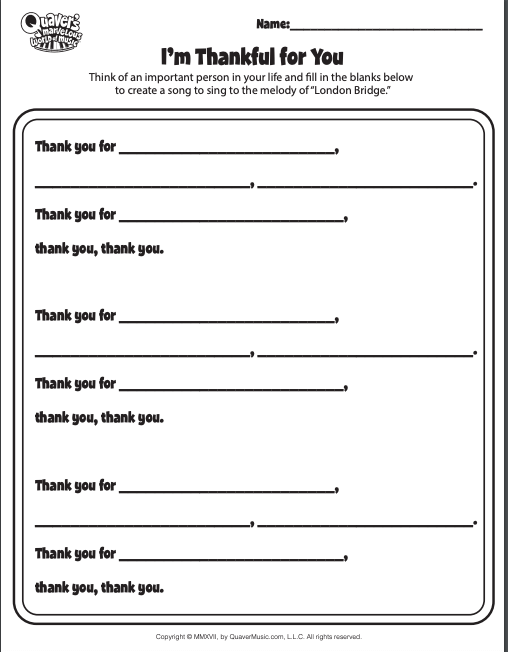 ***
Happy Thanksgiving from all of us at QuaverEd! How will you celebrate with your music students this year?