Many schools around the country will celebrate a dedicated day for spreading kindness, or even hold a "Kindness Week," encouraging students and school staff to say and do kind things for one another. This is a wonderful opportunity to enhance the school's culture, but what happens when the week is over?
There are many in which schools can carry this work throughout the school year, creating a schoolwide culture of caring.
We often praise children for their accomplishments academically ("Way to go! You've got your multiplication facts down!") or behaviorally ("Thank you for following directions!"). We reinforce what we'd like to see our students do again and again. Rarely do we hear our coworkers regularly praise students who are caring or showing kindness.
Get Caught Being Caring!
A schoolwide culture of caring begins in each classroom. What if every teacher in a building pointed out and praised any caring act they noticed in their classroom? Caring acts would become contagious. What if students were involved in brainstorming ways to show caring to other students and adults in the school building? Students would feel ownership in the culture of their schools.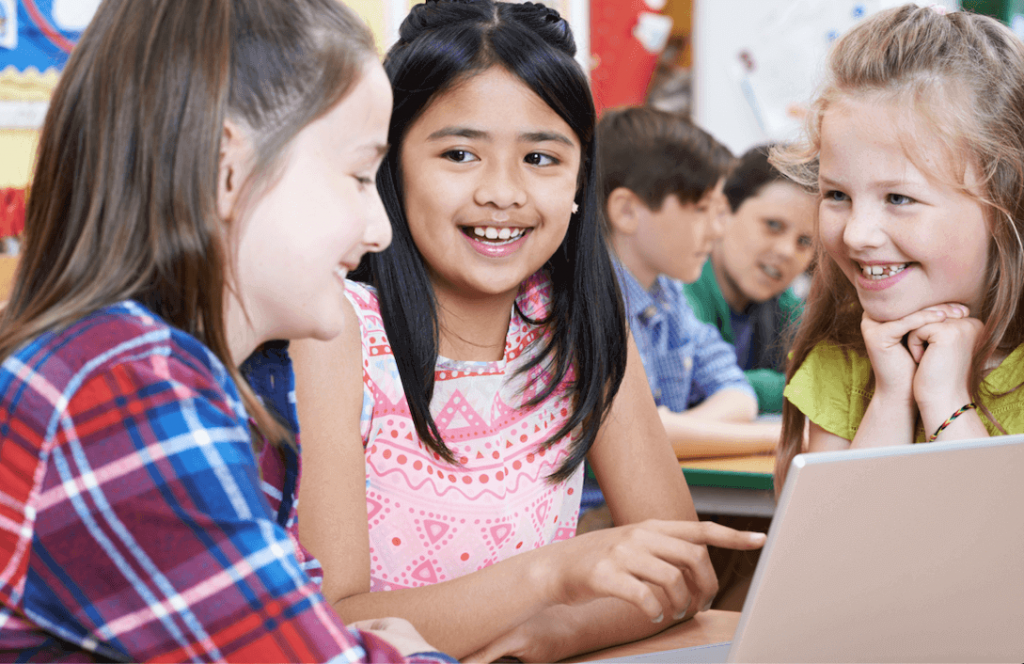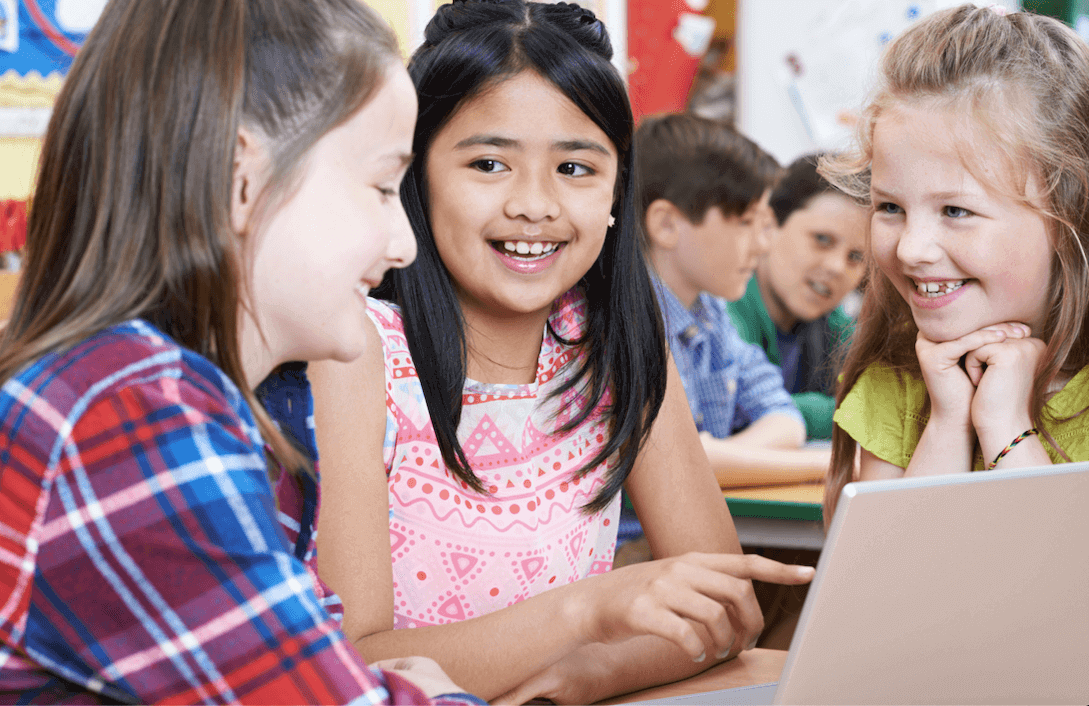 In addition to noticing and praising caring acts daily, there are many ways to regularly spread caring throughout a campus. Here are some year-round strategies to try:
Primary Students:
Each month, choose a different group of school staff members i.e. bus drivers, custodians, cafeteria staff, administrators, and so on, and complete writing assignments thanking them for what they do for the school. Partner with the art teacher to create coordinating crafts.
Create a "Caring Tattle Box" – instead of using the box to tattle on a classmate for breaking a rule, they can tattle about caring acts they see in the classroom. The class can read the contents of the box together weekly.
Have a weekly "Mix it Up Day" – encourage students to sit with someone different at lunch or play with someone different at recess in order to boost inclusion.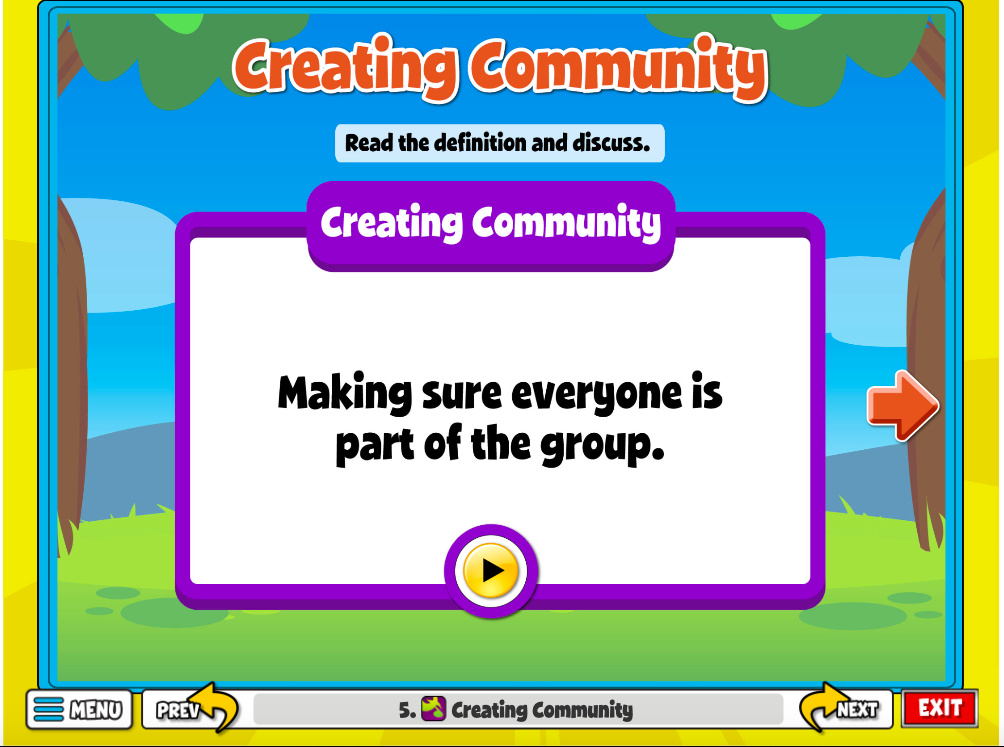 Is your school a caring community? Use the "Creating Community" activity from Quaver SEL and discuss what makes a kind and inclusive community with your students!
Intermediate Students:
Pair each intermediate class with a primary class and visit weekly to read together. Older students can read to a younger "reading buddy." If virtual, have one member of the older class read one book to the younger class each week.
Designate several students in each class to become "secret agents" who catch others being caring towards others. Daily or weekly they will turn in the names of those they caught being caring, and the teacher will read them to the class. Alternatively, create a "Caught Being Caring" bulletin board where teachers and students can submit names of individuals in the building they've noticed being caring towards others.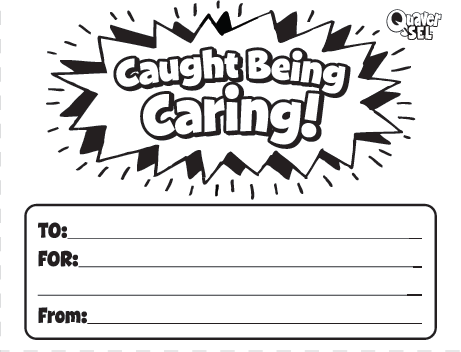 Try it with Quaver SEL! Download and print these "Caught Being Caring!" slips to encourage students to report acts of caring!
Schoolwide:
Adopt a schoolwide Social Emotional Learning curriculum, such as Quaver SEL! Teaching students to identify and regulate emotions, show empathy for others, and build healthy relationships creates a culture of caring across all grades!
Check-in/Check-out: Typically, this has been used as a behavioral intervention, but each student having an additional adult in the building with whom they have a positive relationship builds a more caring school environment.
***
Try QuaverSEL free for 30 days! Use Quaver SEL's digital platform to reach your students, wherever they are, with flexible assignments that support their SEL development, in and outside the classroom.