***
As SEL educators and experts, we know that SEL gives students an emotional language to identify, process, and manage their feelings. What happens in your classroom or school when SEL tools and strategies are only presented in English? English Language Learners may feel alienated and may not have the emotional language to understand and express that feeling.
A key aspect of SEL is empathy and perspective-taking. With QuaverSEL, students will learn to consider how our cultures, families, and experiences shape the world we see. Through reflections and conversations, they'll explore how knowing about each person's individual perspective allows us to feel empathy for them.
SEL gives students the tools to develop a positive self-identity. SEL resources in Spanish give Spanish-speaking English Language Learners the tools to develop a positive self-identity by seeing themselves represented and hearing their first language spoken.
Empower your students, including your Spanish-speaking students, through digital resources and fun songs. With QuaverSEL, English-speaking students and Spanish-speaking students will find a common emotional language, which will help them build relationships and develop empathy for others. Take a look at some of the new Spanish resources below.
***
"Unico" is a Spanish version of our beloved song "You-Nique." Experience a confidence-boosting song for grades K-5 that celebrates what makes every student unique.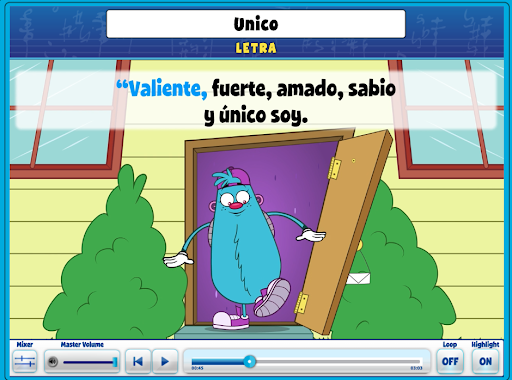 ***
"Enojo El No Tiene Control"
Another new resource, "Enojo No Tiene el Control," is the Spanish version of the Quaver original "Anger's Not the Boss of Me."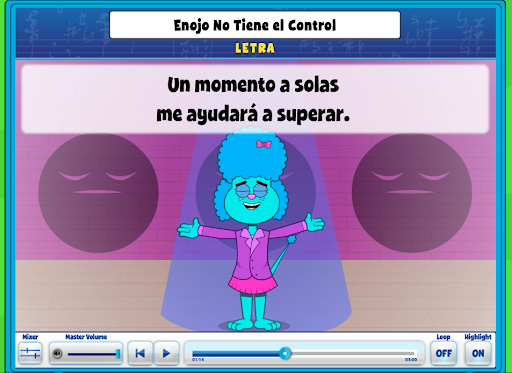 The lyrics help students learn how to identify the physical signs of losing control and what anger feels like inside their bodies. The song then introduces strategies to help cope and self-regulate before acting impulsively.
This screen reinforces the theme of being there for a friend when they have a problem.
***
Along with songs in Spanish, you'll also find favorite interactive screens, like Emotion Flash Cards, en Español. The Tarjetas de Emociónes helps students to identify their emotions using the interactive screen.
Tarjetas de Emociónes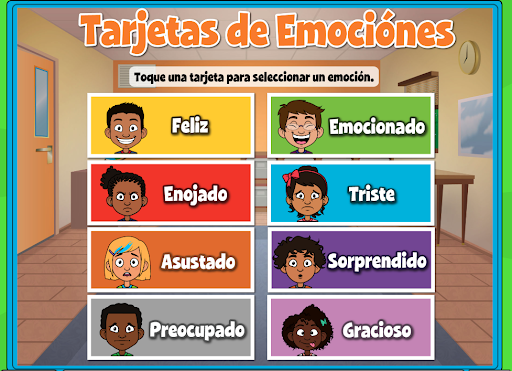 ***
You can find all of these resources, and more, in the QuaverSEL Teacher Toolbox under Spanish Resources.
QuaverSEL helps you empower your Spanish-speaking English Language Learners through fun and interactive digital resources in Spanish. Help equip your students with activities to identify their feelings and to grow in self-awareness, self-management, and the other CASEL core competencies.
***
What would you like to see in Spanish next? Let us know @QuaverSEL!