Access Quaver resources from home!
In light of the recent news surrounding COVID-19 (Coronavirus), your school may be preparing contingency plans and may be looking at an e-learning situation. We want to ensure that you are well-prepared for a smooth transition and are equipped with the teaching resources you need to continue enriching lives through music and doing what you do best—teach!
Quaver curriculum resources are perfectly suited to be used for teacher-guided, at-home learning or self-guided exploration and fun.
Let's explore a few helpful tips and at-home digital learning options that are available with access to Quaver resources!
Student Account Setup
First things first, a QuaverMusic student account is key to at-home learning.
We've created a quick reference guide that teachers can provide to parents. This step-by-step guide will help students login to Quaver at home, at the library, or anywhere with Internet access!
Self-Guided Exploration
Here are just a few of the fun activities students can explore and complete on their own with a Quaver student account:
Student Interactives: Students can explore a full menu of engaging web-based activities that they may recognize from your lessons!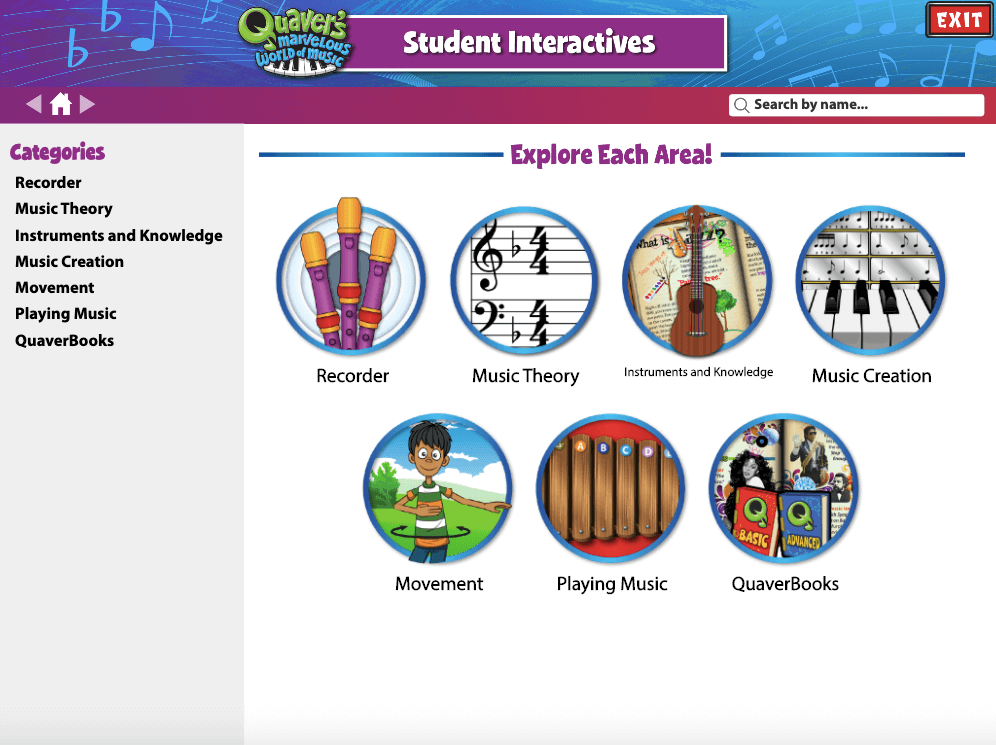 Quaver Creatives: Students can compose their own pieces on piano, drums, guitar, and more!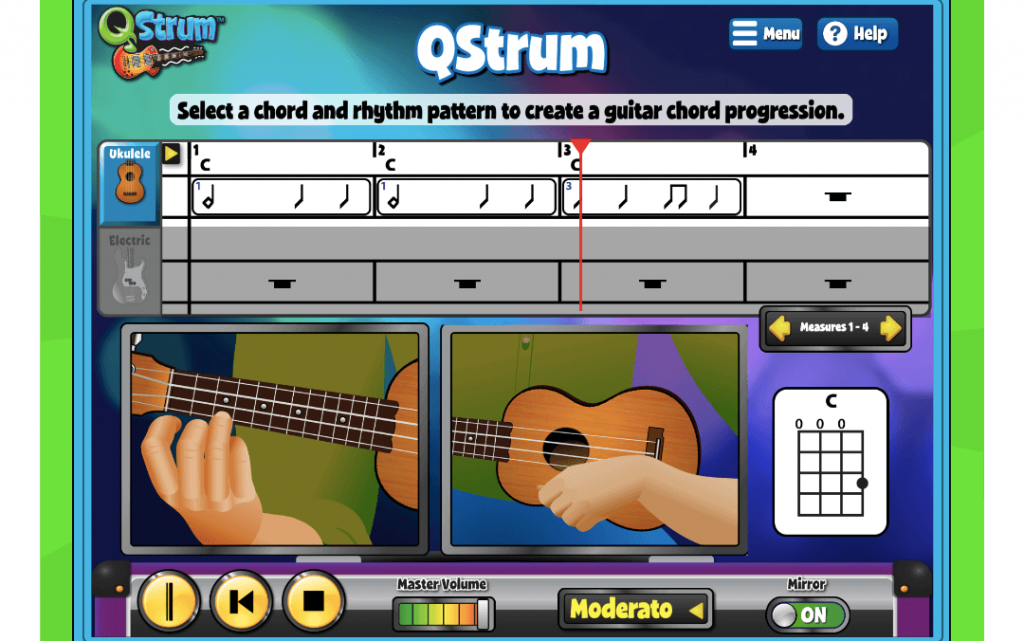 QuaverBooks: Students can explore digital books about musical styles and time periods and take quizzes to test what they've learned.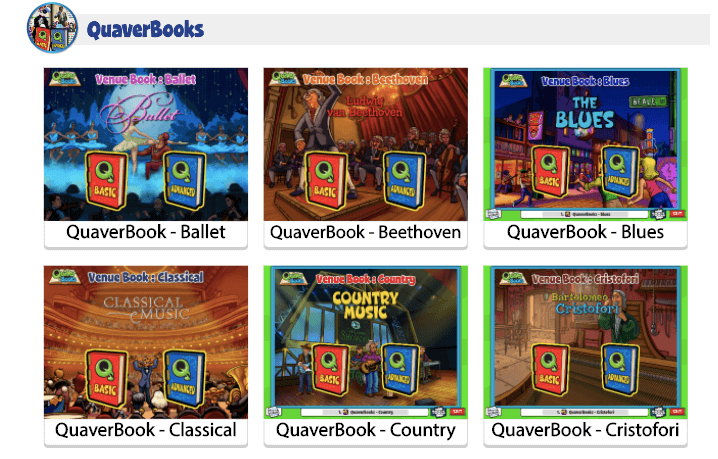 Teacher-Guided Assignments
For a more formal lesson in the at-home setting, you may wish to make use of our Assignment functionality. Teachers can create an assignment using ANY Quaver resource or lesson and distribute it to students to access in their accounts.
If you have already created Student Accounts for your students, you are halfway there!
To create and distribute an assignment (after creating student accounts):
In Resource Manager, click MENU- NEW FOLDER.
Name your folder something like "Beat Assignment" or whatever you'd like the assignment to be called.
Search for a resource you want to assign. You can search for a particular lesson, episode, ClassPlay song, and more!
Drag the resource into the folder on the right side of the screen.
Continue adding resources like you would when making a custom lesson. Your custom assignment will function just like a lesson but in a format that is easy for students to access!
Select the folder and hit MENU and NEW ASSIGNMENT TEMPLATE.
Name your assignment.
Open the folder and you'll see your named Assignment with a green "A" next to it.
Drag that resource into the assignment with the green A.
Exit and head to Teacher Admin from your Teacher Dashboard.
Click Assignment sand choose the CUSTOM tab.
Select what you named your assignment back in Resource Manager.
Click GIVE ASSIGNMENT. You will be given a list of classes to choose from or you can choose to give it to all students
Don't forget that you have custom screen options that you can add to any assignment. In an e-learning situation, we suggest adding a Teacher Recording Screen, so students can receive verbal instructions and messages directly from you when accessing their assignment.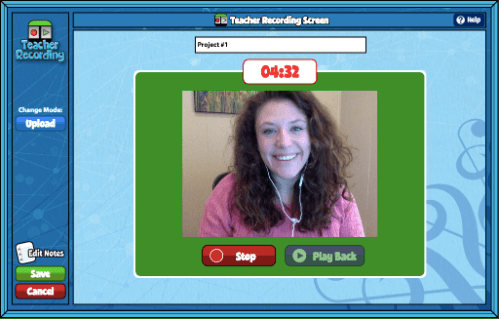 For more information on how to create classes, student accounts, and assignments, check out our Help Site.
Fun Extras
Printables
From coloring sheets to engaging worksheets, send these helpful printable resources home with your students to encourage music making all year long! Click an image to preview the download, and click the button below to download as a PDF. QuaverMusic teachers are permitted to print these resources without limitation.
Video Resources
In 2016, QuaverMusic invited students and teachers to come along on a "Digital Field Trip" via a short video episode. Quaver users around the world gathered together in their classrooms and auditoriums to sing and move along with Quaver, Gwenda, and Austin Otto.
Now, you can access all three Digital Field Trips to watch and learn with these characters at home!
The following resources can be accessed on our YouTube channel.
QuaverMusic Song of the Month
QuaverSEL Song of the Month 
Meet the Composer

Curious about how "He Had a Dream" came to be? Meet one of the composers of Quaver's "He Had a Dream," Otto Gross, in this fun video!
SEL Resources
This can be a scary time for students who may be unsure what is happening. If you, a classroom teacher or counselor are interested in Quaver's SEL resources, we invite you to try QuaverSEL free for 30 days. Our hope is that some of these resources can help students cope during stressful times and transitions. If we can help in any way, please reach out to Info@QuaverEd.com.
***
If you have any questions or concerns about how to effectively use Quaver in an e-learning situation, we're here to help! Contact us at Info@QuaverEd.com or 866-917-3633.