We are excited for you to explore the seriously fun world of QuaverMusic! On this page you can:
Student resources for the classroom and distance learning!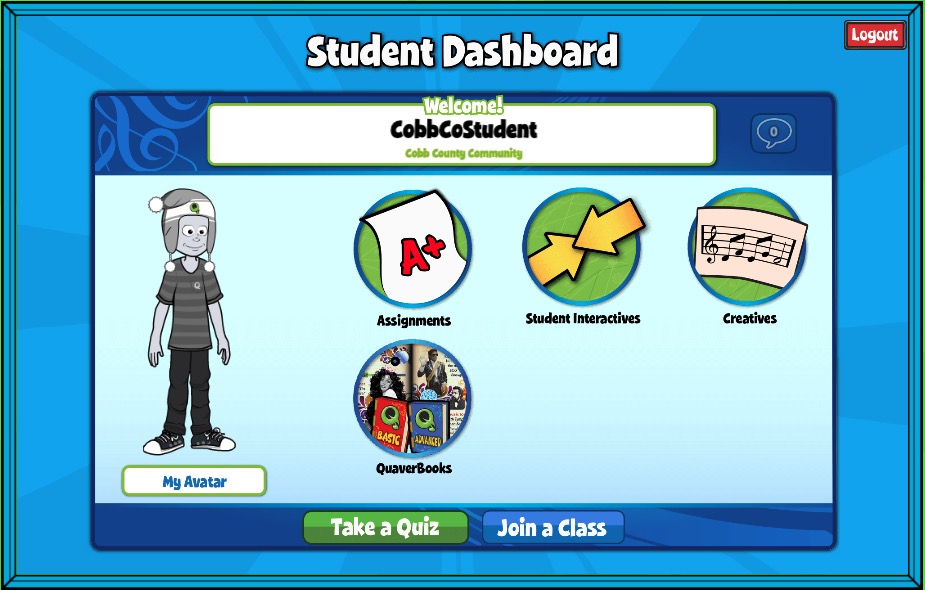 Every license to QuaverMusic teaching resources includes unlimited FREE student accounts. this allows each student to complete assignments, assessments, and compose music both in the classroom at home!
Assignments/Assessments
Teachers can assign content to student accounts which can be collected and automatically graded.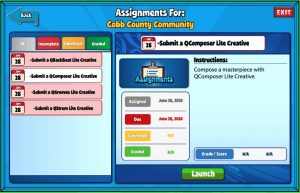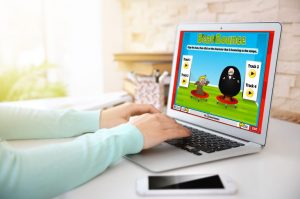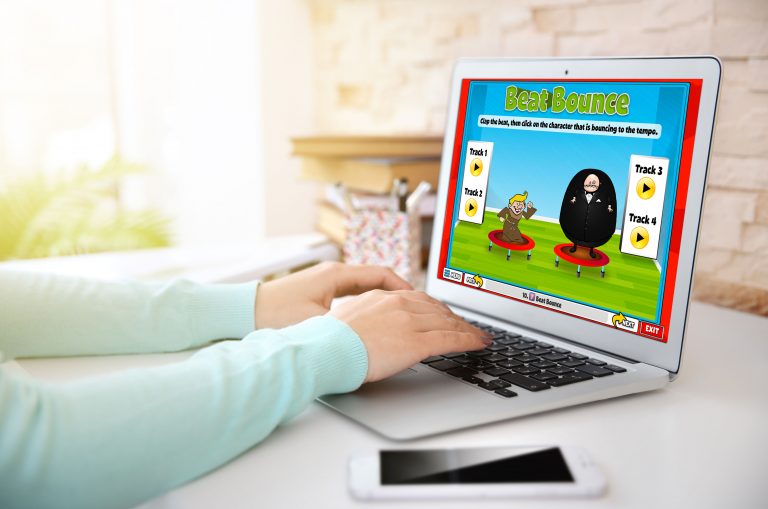 Student Interactives
Student Interactives are cloud-based activities for student devices that complement Quaver teaching content. They can be explored independently or the teacher can display a QR code for students to scan and upload the activity
Composition Tools
Quaver Creatives give students the opportunity to compose and write music with drum, piano, guitar, and loops.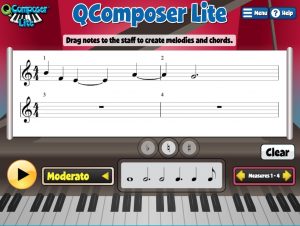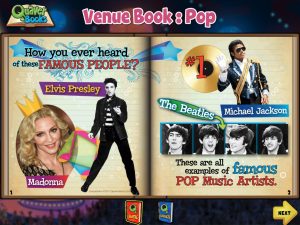 Digital Books
QuaverBook are interactive digital books that touch on everything from Classical composers and Madrigal singers to modern Folk music, Blues, Jazz, Country, and much more!
Access Quaver Student Resources
You're invited to explore QuaverMusic's student resources firsthand by clicking the button below.
When you click the button, you may be asked to "Choose your experience!"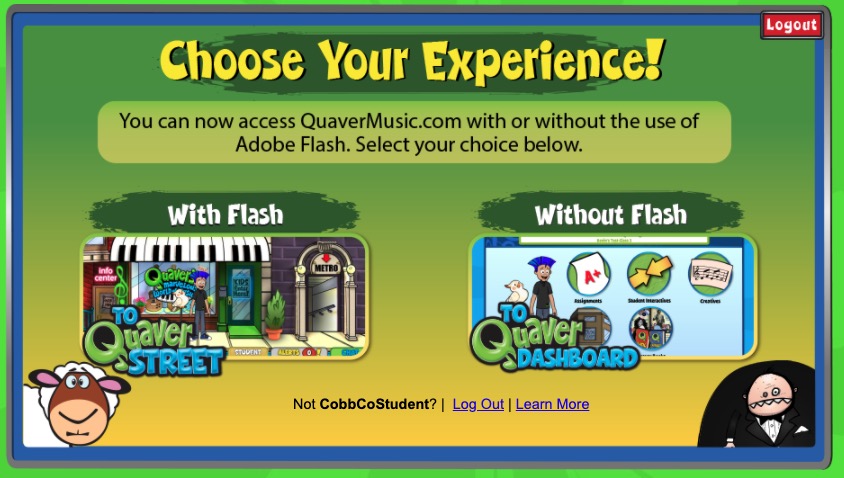 With Flash – This takes you to

Quaver Street

, where you can explore the Metro, the Music Shop, and all Quaver Creatives.
Without Flash – This takes you directly to the

Student Dashboard

, where you can access all of the resources mentioned above.
Listen to songs within QuaverMusic!
Quaver's ClassPlay is our interactive song resource library with more than 600 traditional, folk, world, classical, holiday, patriotic, and original songs. Listen to a sample of songs found within QuaverMusic below:
Holiday Song:
Cray Cray Christmas
Cross-Curricular Song:
He Had a Dream
Social and Emotional Learning Song:
I Believe in You
See QuaverMusic in Action
Contact Buz Watson
As Director of Sales for Georgia, Buz is here to help with any questions you may have.
Email: buz@quavered.com
Phone: (615) 347-0050