New Chat feature allows messages from anywhere in Teacher Admin
Have you heard about our latest updates?
Connecting with students should be simple, wherever school is. We've made it easier than ever to reach and teach your students—in school or at home.
You may have used the Messaging feature last year. This easy-to-use feature allows you to chat with students, previously in the context of an assignment.
We've revamped this tool to become the new Chat feature! Teachers can now chat with students from anywhere in Teacher Admin.
How to Use the Chat Feature
At the top of the Teacher Admin Dashboard, you will see a blue chat icon next to class information for the class you are currently viewing.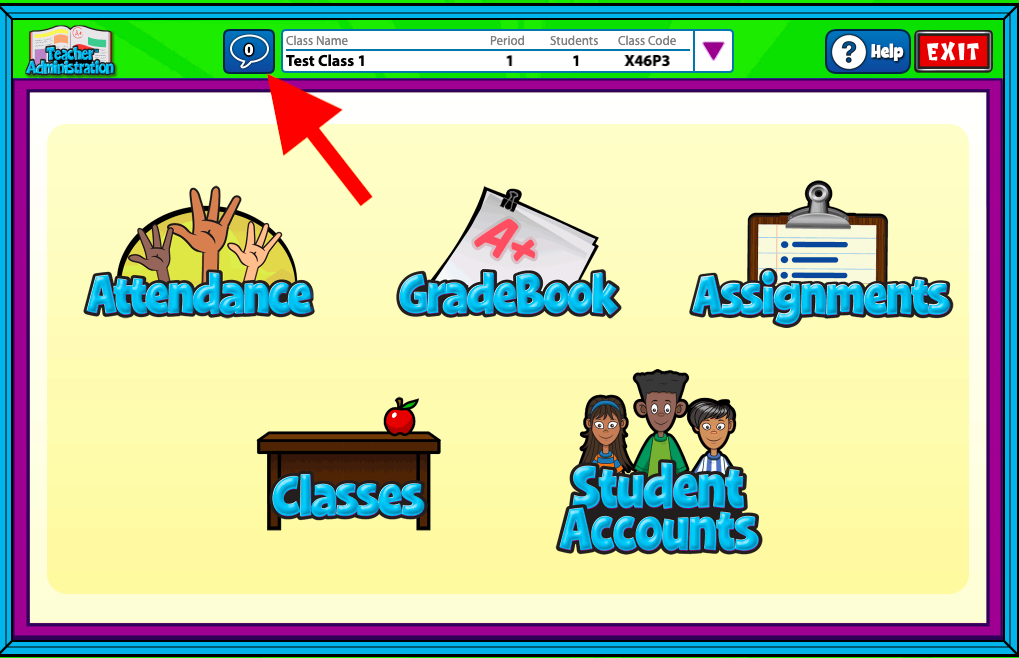 To adjust these chat preferences, click on the blue Chat icon. The default setting allows for the teacher to message with individual students. You can adjust settings to apply for each class individually or all classes as a whole.
In the Chat Options panel, next to each class, you'll find two checkboxes that indicate your current Chat Options selections:
Disable Class – selecting this will disable group chat for only that class, but private teacher/student chat will be enabled.
Disable Private – selecting this will disable private teacher/student chat in that class.
If neither box is checked, ALL chat is turned ON for that class. This includes both Class/Group chat and private Teacher/Student chat.
You'll also notice an All Classes row at the top of the options list. Checking these boxes disables Group or Private chat for ALL of your active classes.
To chat with students at any point, select the Chat icon and select the speech bubble icon.
This pulls up the Quaver chat box. Here, you can choose to send a message to the entire class or message an individual student privately.
You can toggle between classes or students by clicking the dropdown arrow to pull up a list of classes or students, depending on which tab you have selected.
Student View
For students, the Chat feature can be found on the Assignments menu and also within an assignment.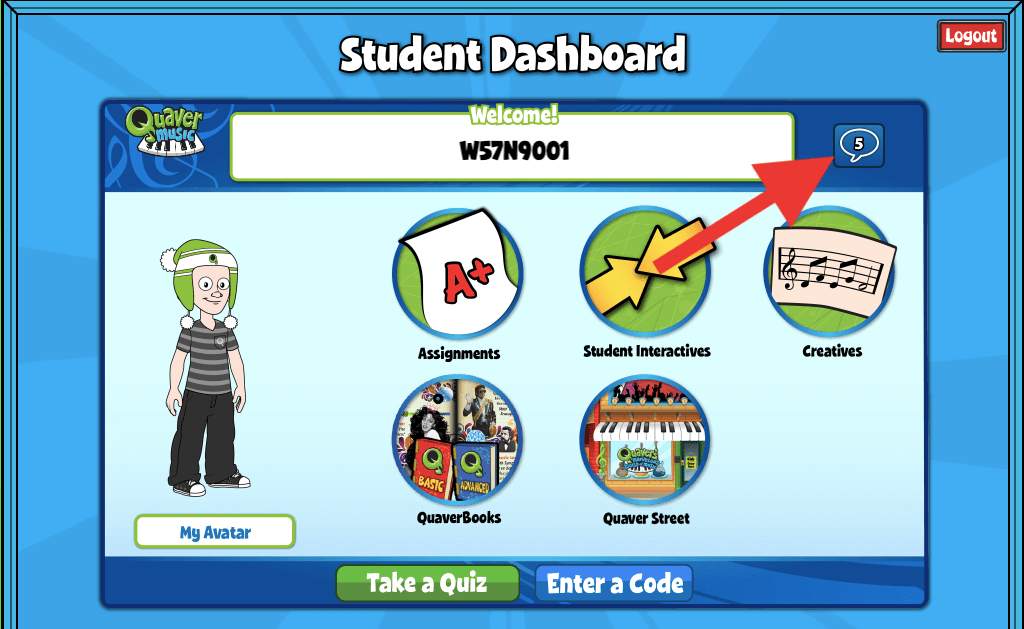 Within an assignment, students can click CHAT in the bottom right corner to respond to a message or message you, the teacher. You can disable any unwanted messaging using the Chat options above at any point.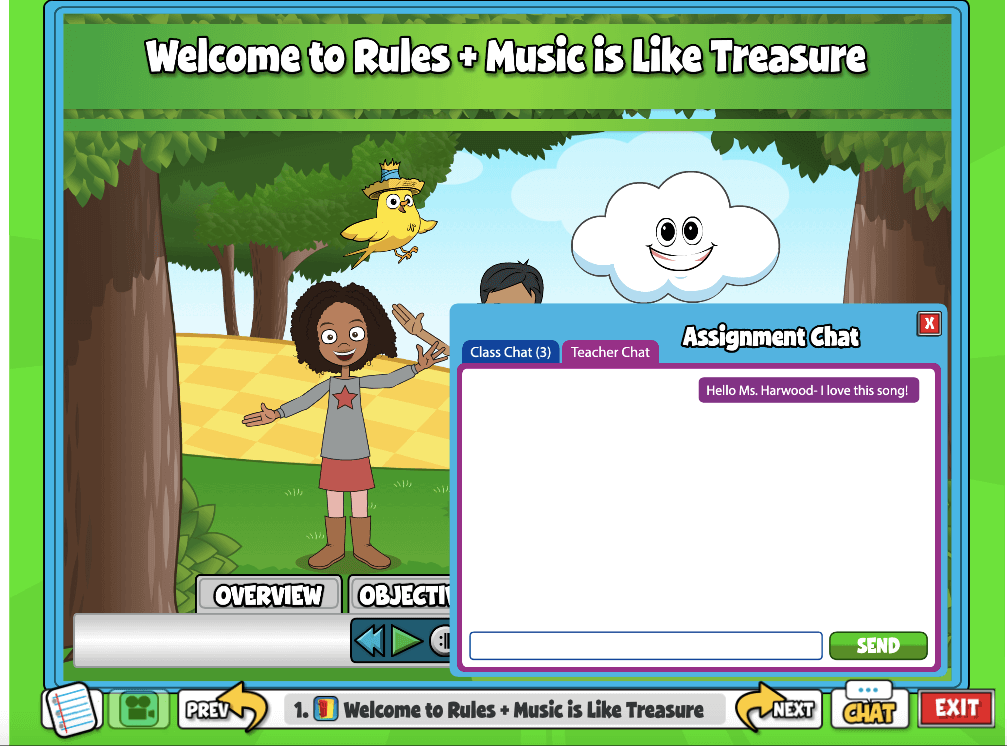 When to Use This Feature
At Home
Whether you need to communicate feedback or simply want to say hello to a class, the Chat feature allows you to stay connected, even from a distance.
The Chat feature is also a great way to collect open-ended responses. If you would like students to respond to a question or prompt, consider making a Multimedia screen with the question or prompt and asking students to respond by using the chat feature.
In Class
In class, the Chat feature can be used in a similar way. You may want to privately message a student during class or communicate a message to the other class.
The Chat feature can also be used to communicate feedback at home whether it be with homework or an assessment.
***
Stay tuned to the QuaverEd Blog for more back-to-school content in the coming weeks. If we can help in any way, please contact us.