We celebrate Hispanic Heritage Month with you this month and want to share a few related resources you can use in the classroom.
As the nation celebrates Hispanic Heritage Month and recognizes the contributions of Hispanic Americans to the history, culture, and achievements of the United States, we also recognize their incredible contributions to the world of music.

Our QuaverMusic curriculum has many songs, activities, and lessons that can teach students about different cultural traditions and offer critical thinking questions to encourage discussion. We have highlighted a few of our favorites below for you to share with your students.

Start by listening to "El Manisero," a fun song found in New Content on your Teacher Dashboard, which blends Spanish instrumentation with African Cuban rhythms. You can further explore this song with our "About the Song" screen to learn more about the composer, the story behind its creation, fun facts, and more!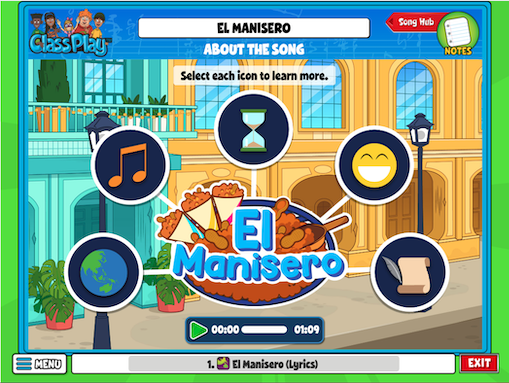 To incorporate some movement into your celebration, you could try our Mexican folk dance activity "La Raspa," or our "Argentina" dance activity found in your Resource Manager. You can also search "Mariachi" in your Resource Manager to find tons of fun Mariachi clips and performances.

There are many related resources to explore with your students, and we are excited for you to use them. We'd love to see what you are doing in your classroom to celebrate this month! Feel free to tag us on socials @QuaverEd, or share your photos via email at Info@QuaverEd.com.

***
If you are interested in getting QuaverMusic resources for your classroom, let's talk! Reach out to one of our experts to find out how.