Quaver Music resources honor veterans this November!
***
Veterans Day is right around the corner! While you may or may not be preparing for a Veterans Day program this year, you can still plan to celebrate and honor our veterans with songs and resources from the Quaver Music curriculum.
***
A Song to Say "Thank You!"
Have you listened to "Thanks to You" in ClassPlay?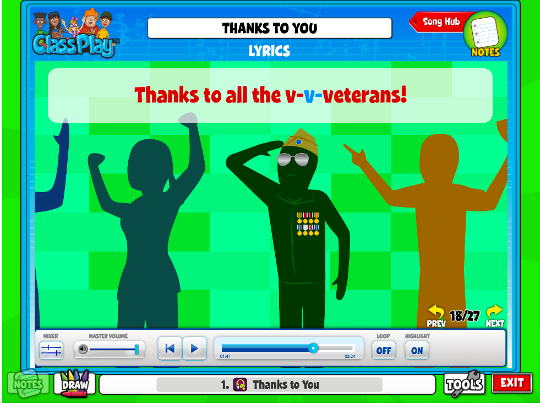 This groovy and fun song helps students recognize and celebrate the heroes in their lives and in their community. It illustrates the many ways we can and should give thanks to them.
This versatile piece will be a wonderful addition to many different programs. You might sing it as a way to celebrate Veterans Day, include it in your Thanksgiving program, or save it for the end of the year, as a special thank you song!
Teacher Tip: This year, as an added bonus, you might use this song as a way to say thank you to the frontline workers keeping us safe in 2020!
A Patriotic Program
Planning a Veterans Day program or performance this school year?
You might consider the following songs for your Veterans Day program this year, whether it's in-person or virtual. These recommendations come to us from Quaver Teacher Ambassador Angela Mangum!
As part of an active license to Quaver resources, users have permission to download certain MP3 files for use in rehearsals and live school-related performances. You can easily download all available mp3 files directly from ClassPlay.
Beginning Performers
The More We Get Together
You're a Grand Old Flag
Yankee Doodle
Thanks to You
This Little Light of Mine
Intermediate Performers
Star-Spangled Banner
Chippewa Lullaby
Simple Gifts
America the Beautiful
Yankee Doodle
This Little Light of Mine
Leading a choir through COVID?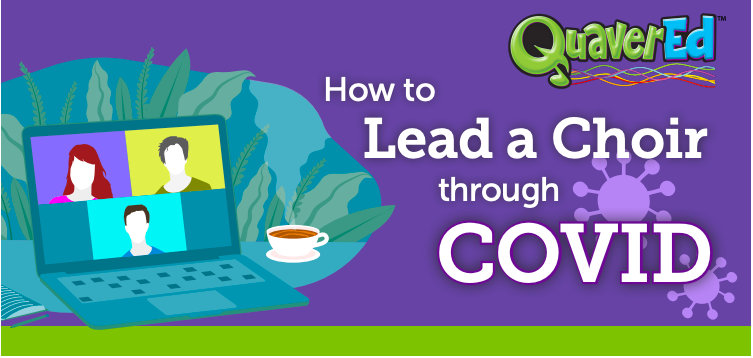 We know that Veterans Day programs, and all programs, might look a little different this year.
As music teachers, we love to gather our students together to make beautiful music. However, new health precautions will necessitate applying new approaches to be effective and inspirational.
Stepping into the world of virtual performances can provide your students with opportunities to share their voices and skills with the community. With student record screens and virtual classrooms, singing and performing music from a distance is no problem!
Consider these tips for leading a choir through COVID!
***
How do you use music to honor Veterans Day with your students?