Encourage an appreciation for diversity with Quaver SEL resources!
***
How can learning about different holidays and celebrations foster social awareness in your classroom?
The holidays are a great time to encourage students to celebrate classroom diversity and remind students of the many wonderful celebrations and traditions that make up this season.
Explore two Quaver SEL resources that encourage social awareness and celebrate diverse family traditions and cultures!
***
Celebrations of the Season
In Resource Manager, you'll find a helpful activity called "Celebrations of the Season Story." You'll also find this activity in Lesson 18 of the 1st Grade Curriculum.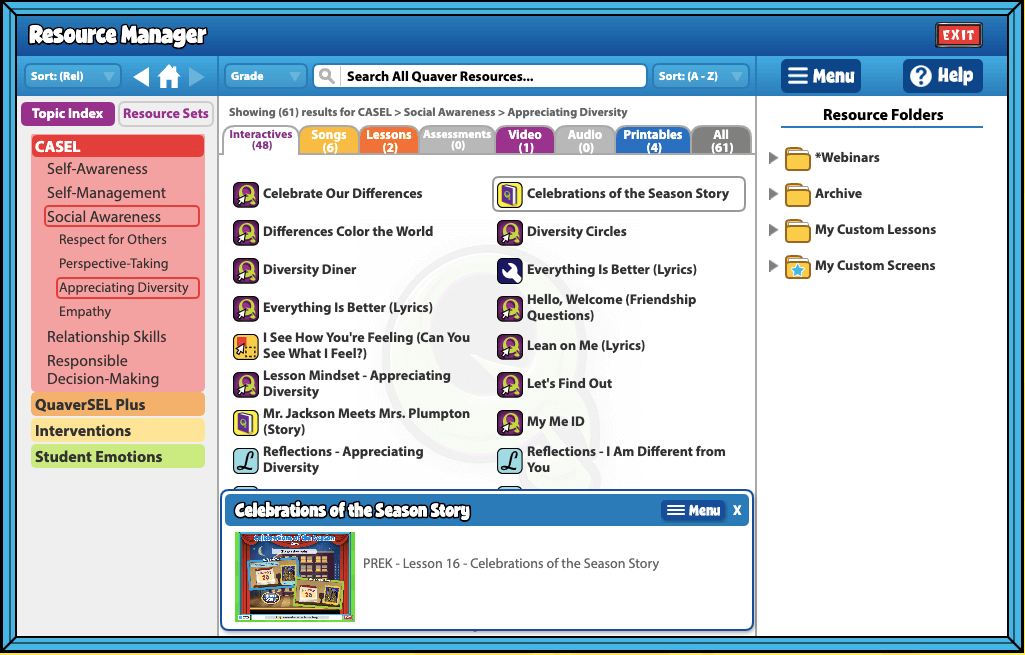 The story begins by highlighting three families: the Meyer family, the McPherson family, and the Johnson family. Each family celebrates a different holiday in December. The Meyers celebrate Hanukkah, the McPhersons celebrate Christmas, and the Johnsons celebrate Kwanzaa.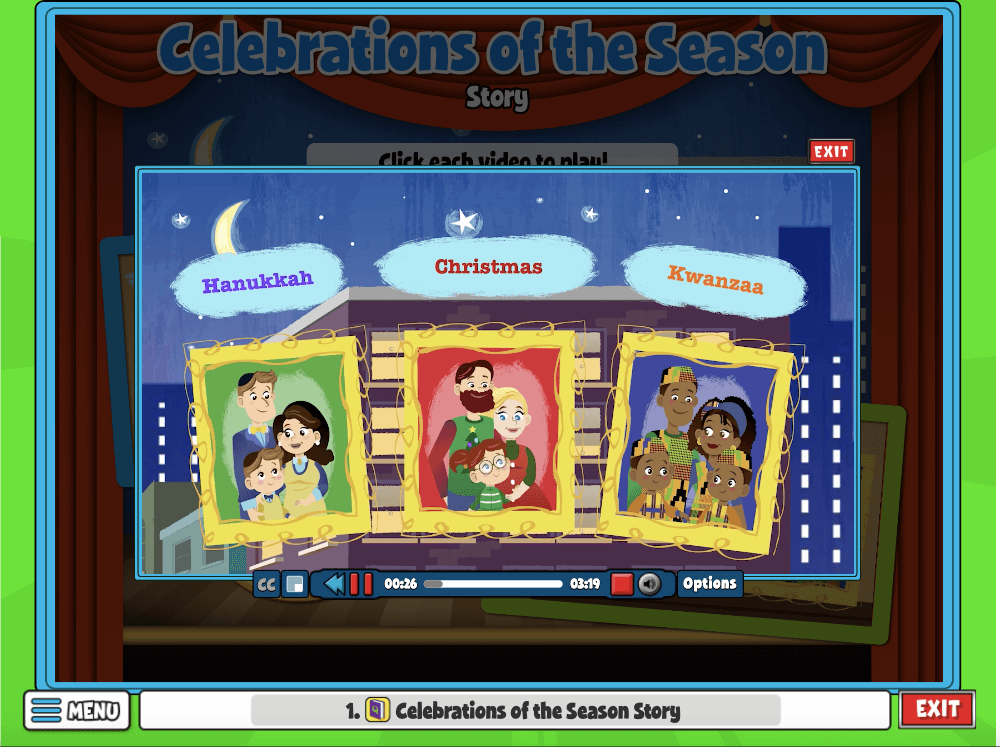 Throughout the story, each family takes students on a short journey to learn about the history of their respective holiday and how they celebrate. This is a great way to teach students about different holidays and celebrations and the many differences and similarities they have.
After hearing each family's story, ask students how they celebrate the holidays in December. Remember to remind them that there are many different things to celebrate and ways to celebrate. Can they relate to any of the families?
"Who We Are"
To further expand your classroom's appreciation for diversity, have students listen to the SELMusic song, "Who We Are."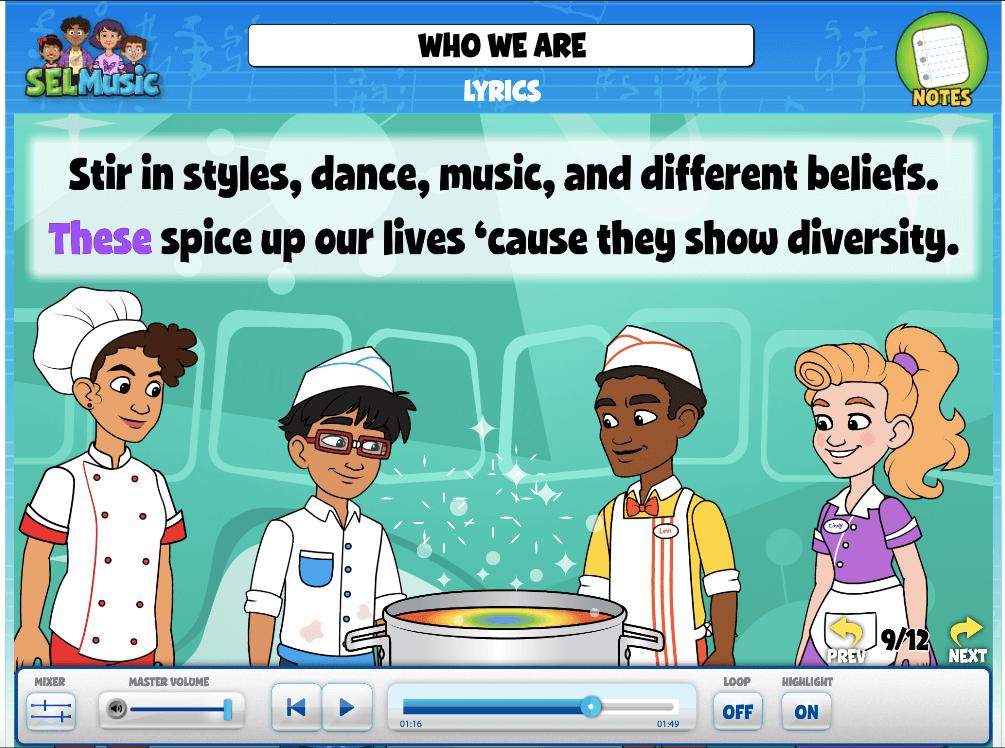 After listening to the song, discuss some of the lyrics with your class.
Some examples might be:
"We are like flowers, different in every way. When we come together we are a beautiful bouquet."
"Grab a neighbor by the hand, take a moment and take this chance to see one another and be proud of who we are."
"We are like ingredients in a recipe, when we mix in cultures and individuality."
Each of these lines has endless amounts of opportunities for conversation at every grade level.
Encourage students to discuss what traditions they have for the holidays. Do they celebrate by eating a big meal as a family? Do they light a menorah? Do they decorate a Christmas tree?
This year, you might discuss how their holiday traditions are changing. Are they staying home this year instead of going to a relative's house? What can they do to make a new tradition or to make this year special?
Finally, older students can discuss how they think their family traditions and culture have shaped them to be who they are today. It may even be fun to have students create a "recipe" for themselves based on what is important to them.
For example, a recipe might include: baseball, my pets, and swimming in the lake.
Can students think about each element of their "recipe" and how their culture might have shaped this recipe?
***
How do you celebrate diversity during the holidays with your students?