Are you preparing to celebrate Chinese New Year with your students on February 12th?
If you're searching for engaging and meaningful lesson ideas for this special day, you can find these resources right at your fingertips with your Quaver Music resources.
The Chinese New Year begins on the new moon that appears between Jan. 21 and Feb. 20 every year. This year, the new moon appears on February 12th. One-sixth of the world will be celebrating that day, with things like fireworks, firecrackers, and lanterns.
This year, we ring in the Year of the Ox. The ox is the 2nd animal in the zodiac animal cycle. It's been said that the Jade Emperor decided the order based on when each animal arrived at his palace. Some say that Ox could have arrived first, but offered a ride to Rat who jumped ahead of him. Those born in the Year of the Ox are considered cautious, helpful, and hardworking.
Let's explore how you can use Quaver's resources to make cross-curricular connections, explore Chinese culture, and celebrate the Year of the Ox!
All Grades
Introduce the ClassPlay song "Zhao Peng You." Sing along with the lyrics to this popular Chinese children's song. The song is about two children who meet each other for the first time and show each other how to be a good friend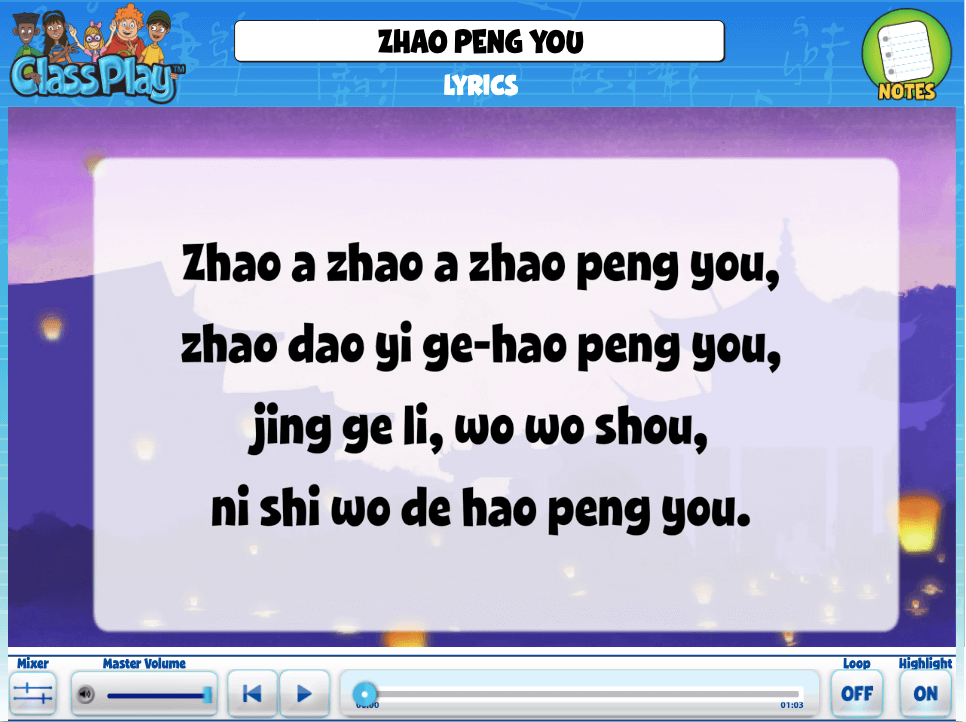 Bring Active Listening into your classroom with the Nutcracker's Chinese Dance! Our Active Listening Elements are a fun, interactive way for students to listen to, understand, and respond to orchestral music pieces. This activity allows students to discuss form, instrumentation, and even quizzes them on music theory and the arrangement!
Learn more about the beautiful land of China! Make a cross-curricular connection with the "Social Studies-China" screen, found in the Song Hub of "Zhao Peng You." See what students may already know about China and then challenge them to discover one or two new facts that they didn't know before!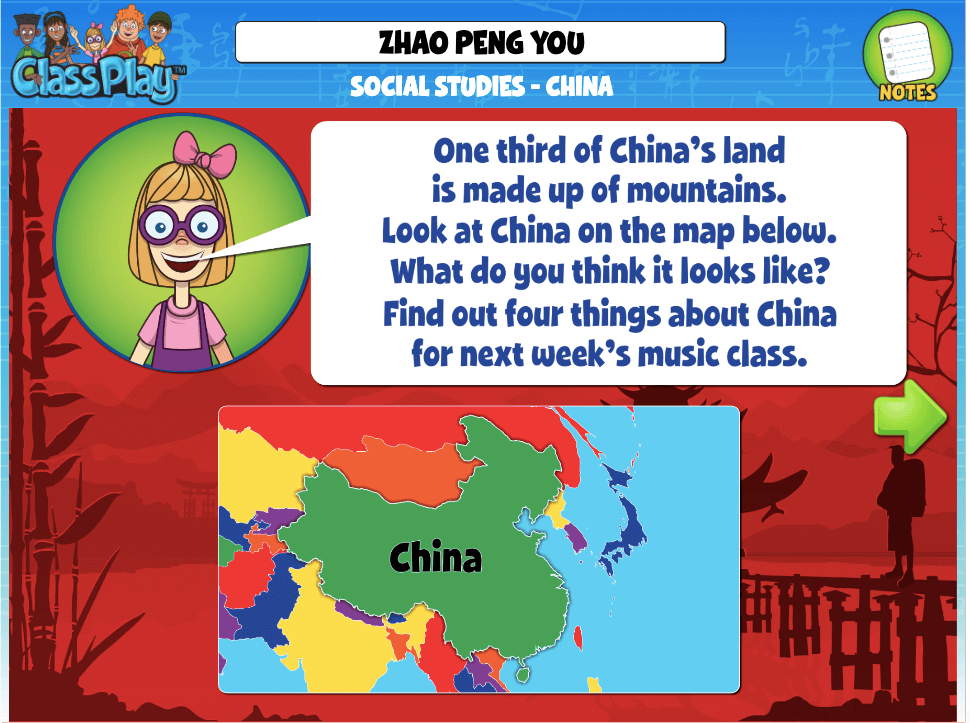 For Younger Students
Ring in the Chinese New Year with this fun coloring sheet! Students can color their own adorable ox.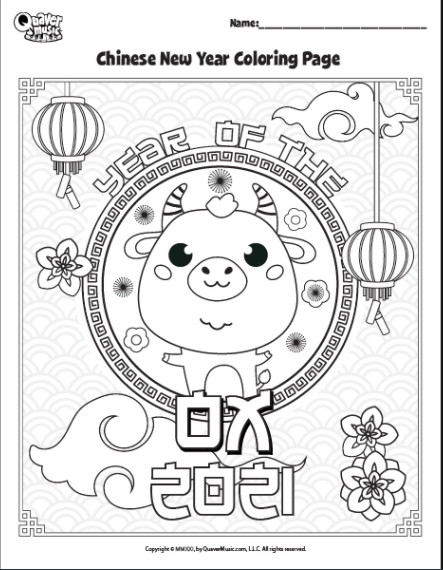 Download the coloring sheet or find it in Resource Manager by searching "Chinese New Year."
If you're in the classroom this year, get moving by teaching students choreography for "Zhao Peng You!" Use the Movement Videos in the Song Hub to learn the suggested choreography and the student rehearsal video to practice in class.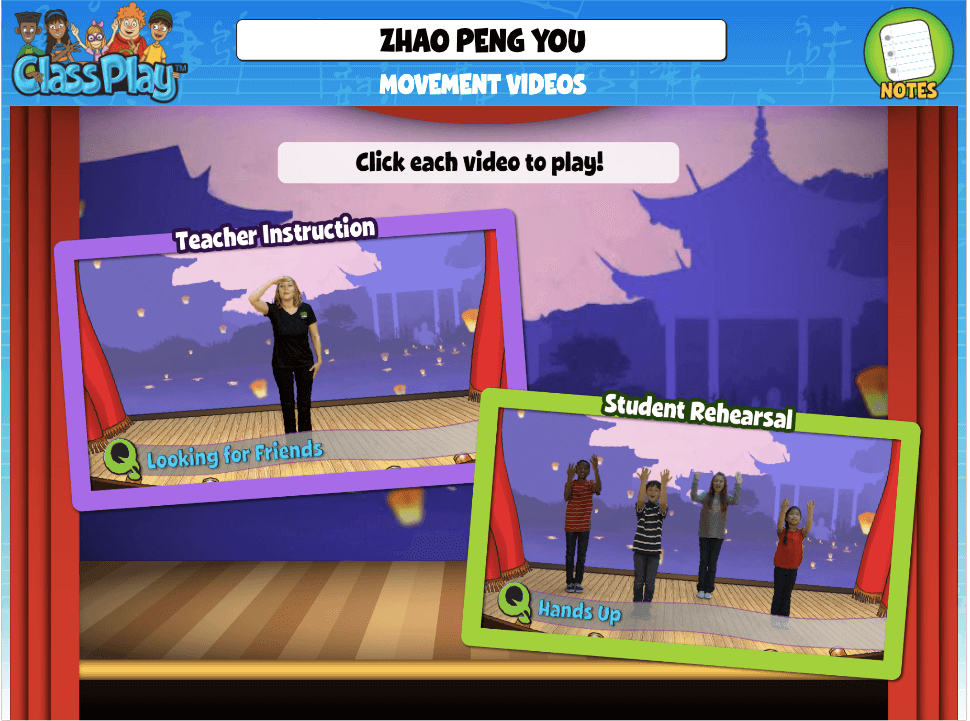 For Older Students
Use this worksheet to introduce the Chinese New Year Zodiac to students. Using their birth year, they can discover their zodiac animal and what personality traits are often associated with those born that year. They can even discover their lucky numbers!
Download the worksheet or find it in Resource Manager by searching "Chinese New Year."
Teach students how to write in Chinese! Found in the Song Hub of "Zhao Peng You," this activity teaches students how to write "I am" in Chinese with a simple video tutorial. Challenge students to apply what they learned and write other things such as their name or favorite song!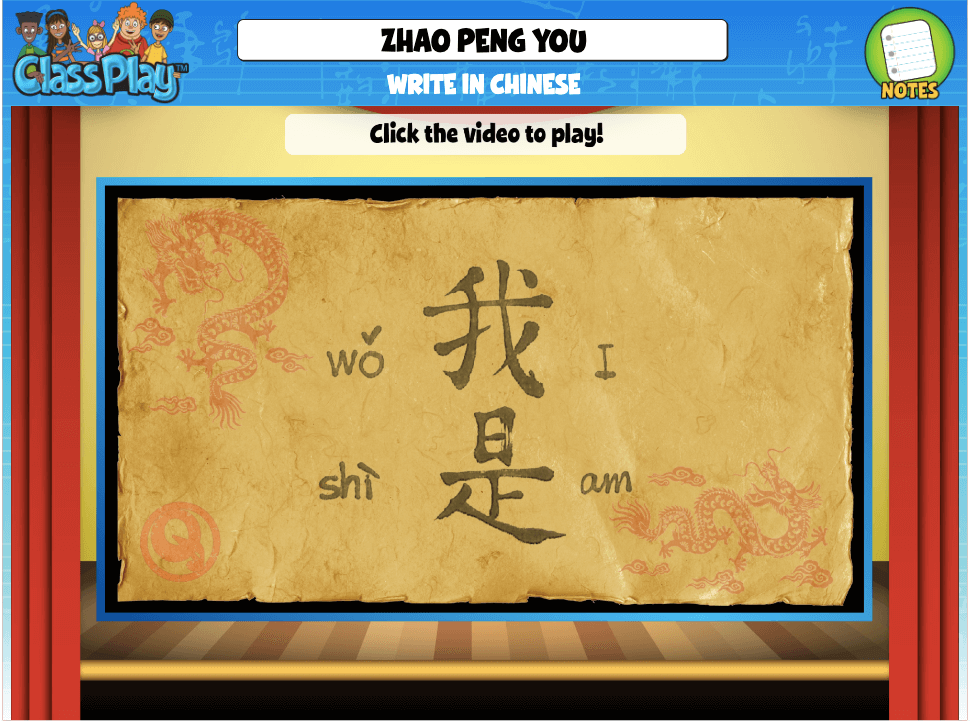 ***
How will you use these activities to celebrate Chinese New Year in your classroom?