Explore two engaging activities from Quaver SEL that teach students the importance of appreciating our friends.
One of the most important parts of maintaining long-lasting relationships and building relationship skills is learning how to appreciate and respect our friends.
As we approach Valentine's Day, this is a great time to explore relationship skills. Valentine's Day is a time to focus on those we love most and this includes our friends.
Today, we're diving into two activities that will strengthen students' relationship-building skills and explore how students can celebrate their friendships by respecting their friends.
Let's dig in!
***
In SELMusic, you'll find a helpful song called "Celebrate Good Friends." You'll also find this activity in Lesson 4 of the 4th Grade Curriculum.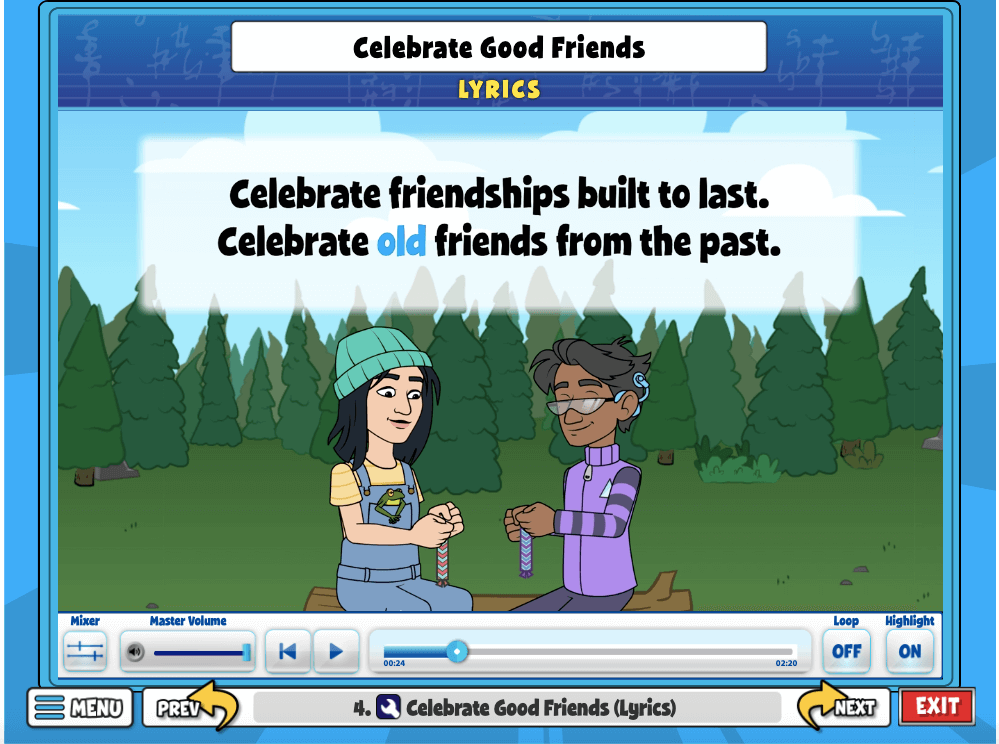 This song introduces different types of friends and how they celebrate one another.
Listen to the song as a class. Then, discuss the lyrics of the song, and ways in which students celebrate and appreciate their friends.
Ask students the following question: Why do you think it's important for friends to know that we appreciate them?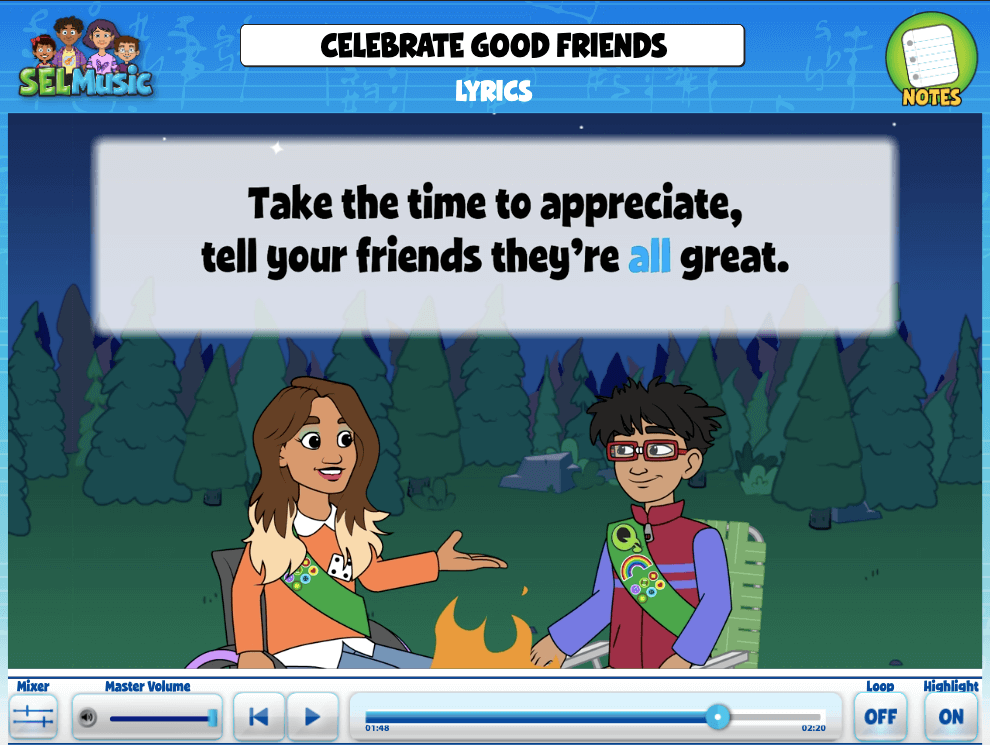 Celebrating Friends
Back in the SELMusic Hub, you'll find an activity to extend the conversation started with "Celebrate Good Friends."
The activity "Celebrating Friends," also found in Resource Manager or Lesson 4 of the 4th Grade Curriculum, reinforces the theme of appreciating friends by treating them with respect.
On the first screen, students will be introduced to the character Sanjay and hear him introduce each of his friends.
On screen 2 of the activity, students will listen to the scenario by clicking the yellow PLAY button and click on the question boards to reveal the questions.
Discuss the questions as a class before moving on to the last screen, where students will be asked to listen to one more scenario. Discuss these questions as a class.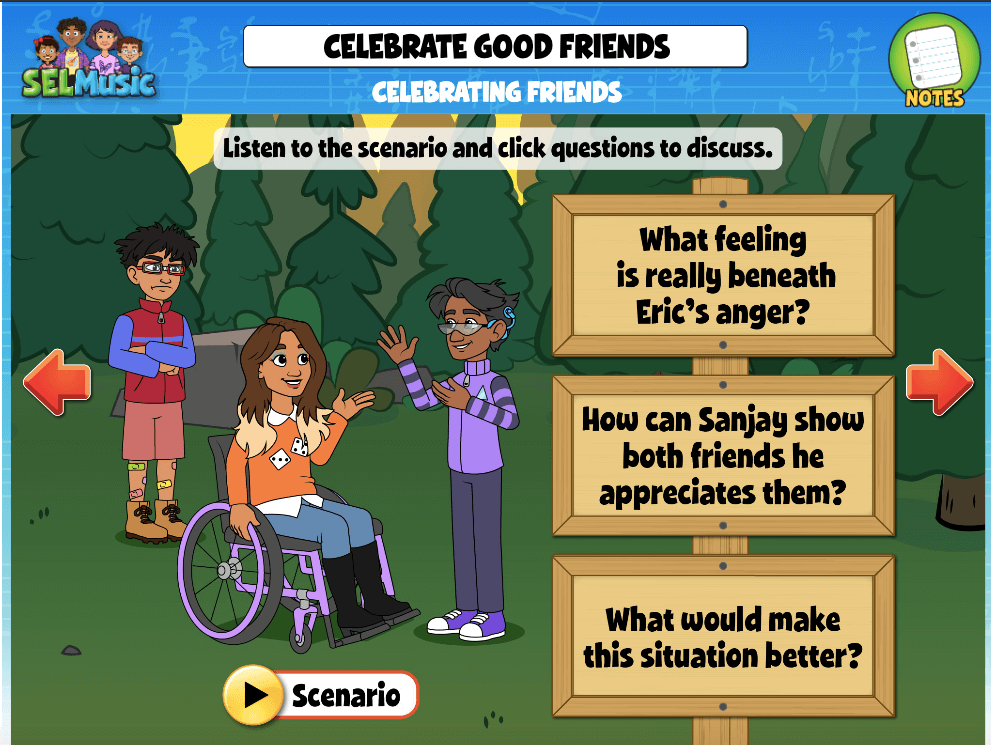 In each of these scenarios, a character is feeling left out. Pose the following question to your students: Pretend your friend is feeling left out. How could you show appreciation towards them?
***
How do you strengthen relationship-building skills in your classroom? We hope you found these activities helpful and we'd love to hear how you're using them with your students. Connect with us @Quaver_SEL on Twitter and @QuaverSEL on Facebook!