Each week, we highlight one of the core CASEL competencies and a sub-competency. Today, we're diving into one of CASEL's core competencies, self-management, and an activity that focuses on identifying common stressors.
Let's dive in!
Take five minutes this week to explore stress and anxiety and encourage students to identify common stressors they might be experiencing right now.
To see a more in-depth look at the following activity, watch our most recent QuaverSEL webinar, "Engage Students at Home: 5 Family-Friendly Activities from QuaverSEL" with Curriculum Specialist Lindsey Jackson and Instructional Coach and Clinician Sharon Cho.
Solve the Case
This activity is designed to help children identify common stressors they might be experiencing.
Learn how to assign this activity to students at home.
"Solve the Case" can be found by searching "Solve the Case" in Resource Manager. It will be under the Interactives tab on the fourth page in Resource Manager. It can also be found in the 2nd grade curriculum in Lesson 17.
Children are experiencing so many confusing feelings at once right now, and an emotion that is constant with their ever-changing routines (or lack thereof) is feeling anxious.
This activity is a great way for students to identify what they are feeling anxious about. Students will become a "stress detective," with a mission to help a character name Jude identify what he is feeling anxious about.
Before beginning the activity, remind students what it means to feel anxious. Students may feel their heart beating fast, "butterflies" in their stomach, and other physical manifestations of anxiety.
Click PLAY on the first page of the activity and have them listen to their mission.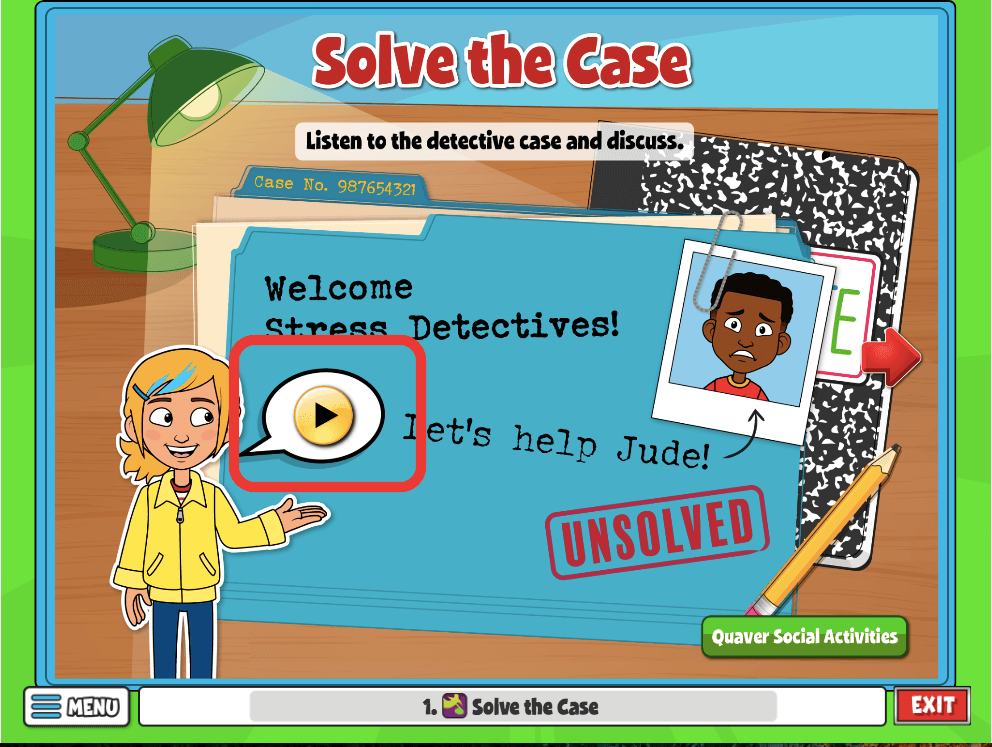 Click the red arrow to land on the next page of the activity. Students can click and listen to each stressor that is causing Jude to feel anxious.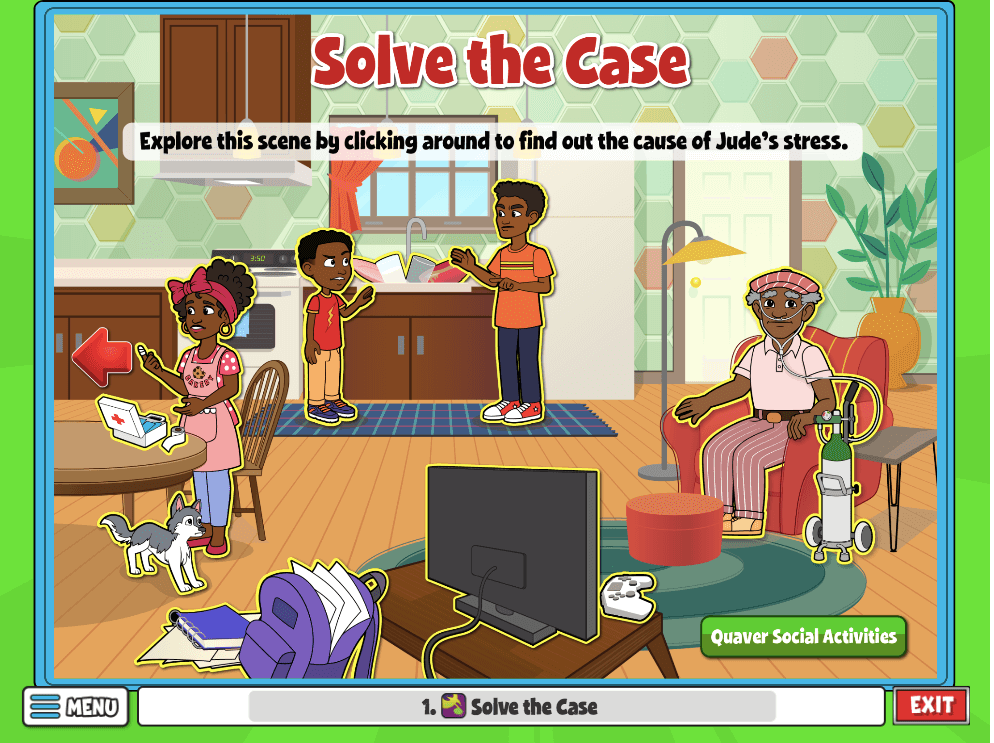 For example, by clicking on the image of Jude's mom, students learn that she was accidentally bitten by a dog. What might be causing Jude stress in this situation?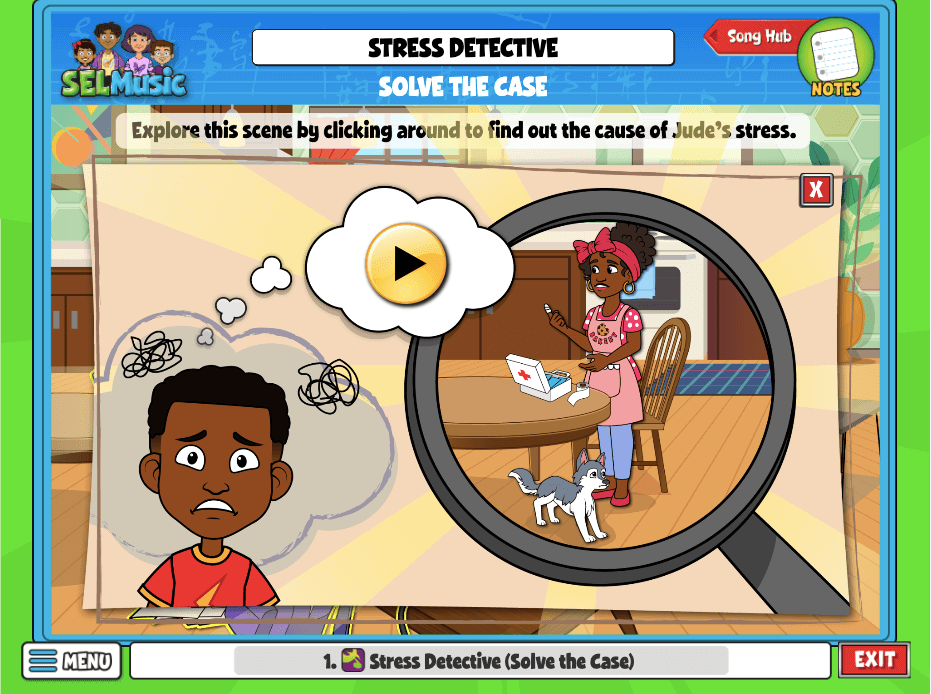 Extend the activity by inviting students to draw a picture of all the things that they are feeling anxious about. Ask them to tell you about what they've drawn. Drawing is one way to get rid of these anxious feelings. This activity can open up more conversations about anxiety and how to alleviate it.
***
*Facing school closure due to COVID-19? Find tips on distance teaching and free, ready-to-use resources at QuaverSEL.com/Care2020