New SEL lesson eases back-to-school transition for young students, addresses tough subjects
Welcome back! We hope you had a wonderful summer. Have you been able to take some time to reflect, relax, and recover?
As you head back to school, there is a lot of uncertainty. This past year has been anything but predictable. Both teachers and students have faced new challenges and grown in new ways.
This new transition can be difficult, as students learn to adapt to a new school environment and experience new emotions and feelings.
Today, we're going to zoom in on a lesson that eases the back-to-school transition
This lesson, "Coping with Difficult Times," can be found in Lesson 34 in the Kindergarten, 1st, and 2nd grade curriculum.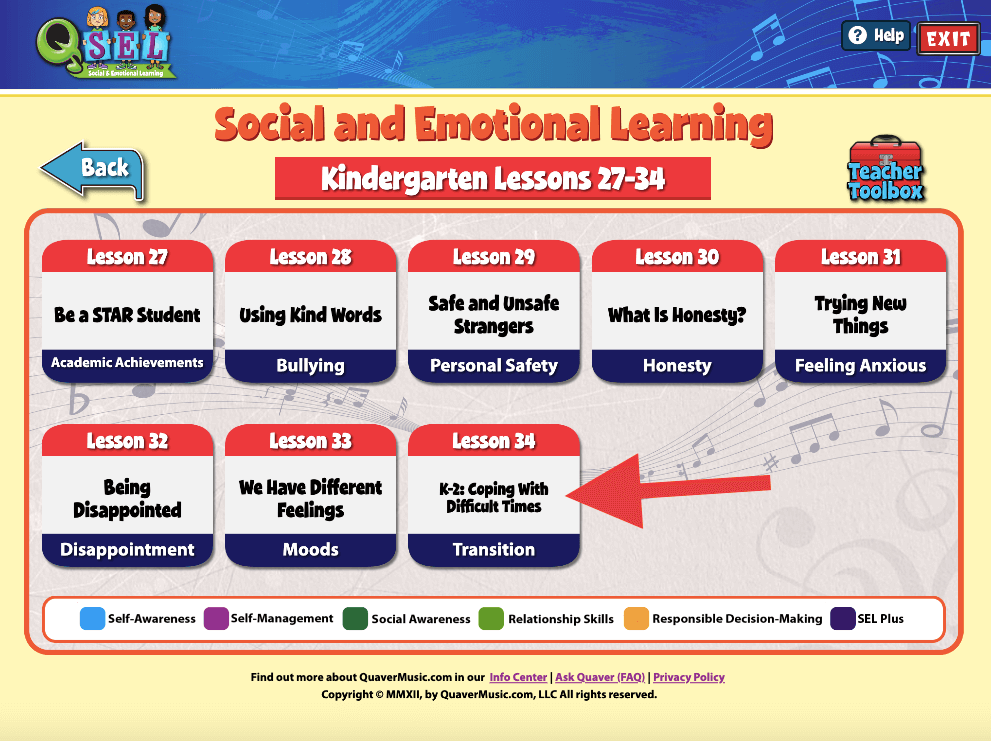 The purpose of this lesson is to help students transition back into school by building community in the classroom and increasing social interactions between children and adults.
Let's dig in!
***
Make the Emotion
The lesson begins by asking students to identify their emotions using the interactive screen. It is important that they be given the opportunity to talk about how they are doing, with an emphasis on their emotions and feelings.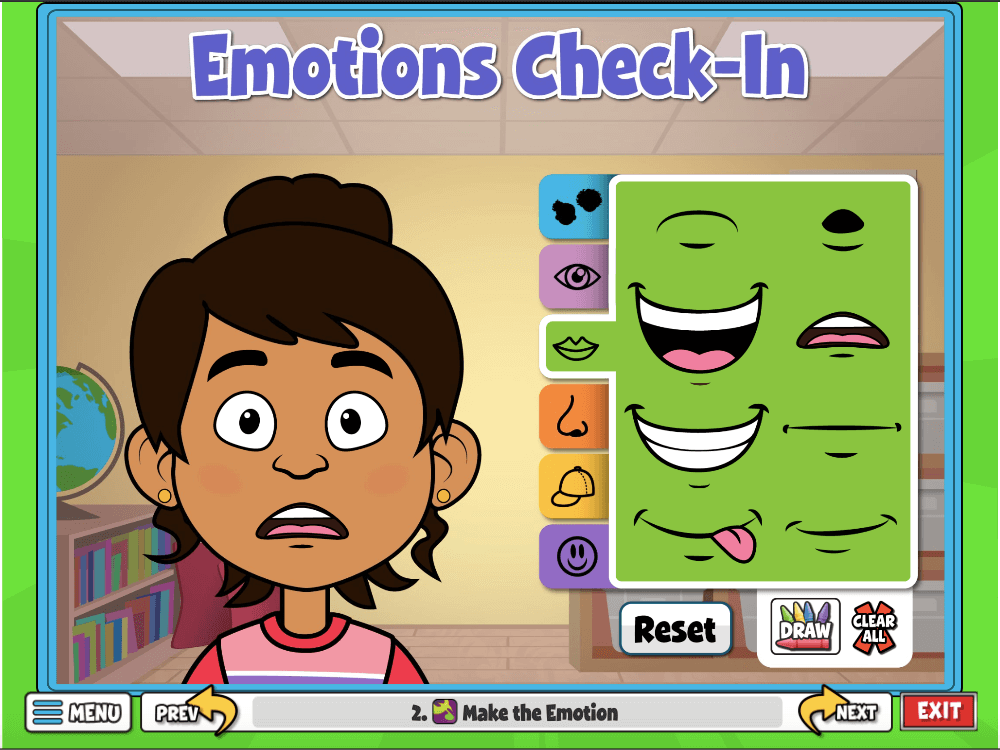 Community Gathering
This screen reinforces building community and trust while transitioning back to school.
Students will be asked to think about what everyone can do together to make the class a great place to be.
If students are at home, you may ask them to journal their responses to the prompt.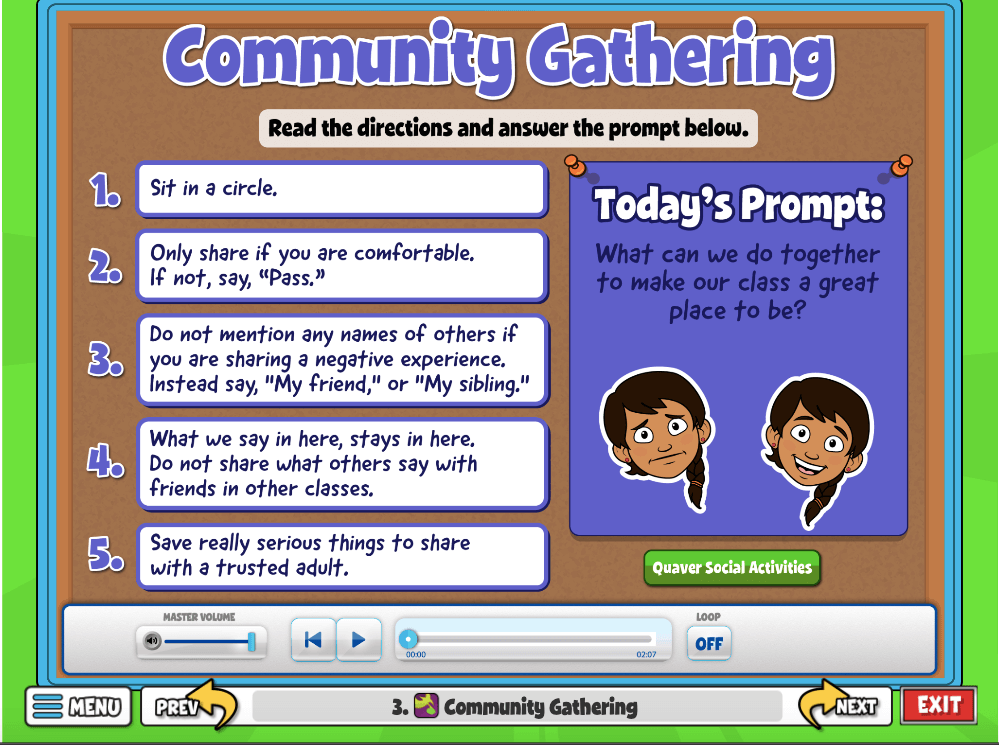 When Bad Things Happen
This song introduces how to manage your feelings when bad things happen. After listening to the song a few times, discuss the lyrics of the song, and identify ways to manage your feelings when bad things happen.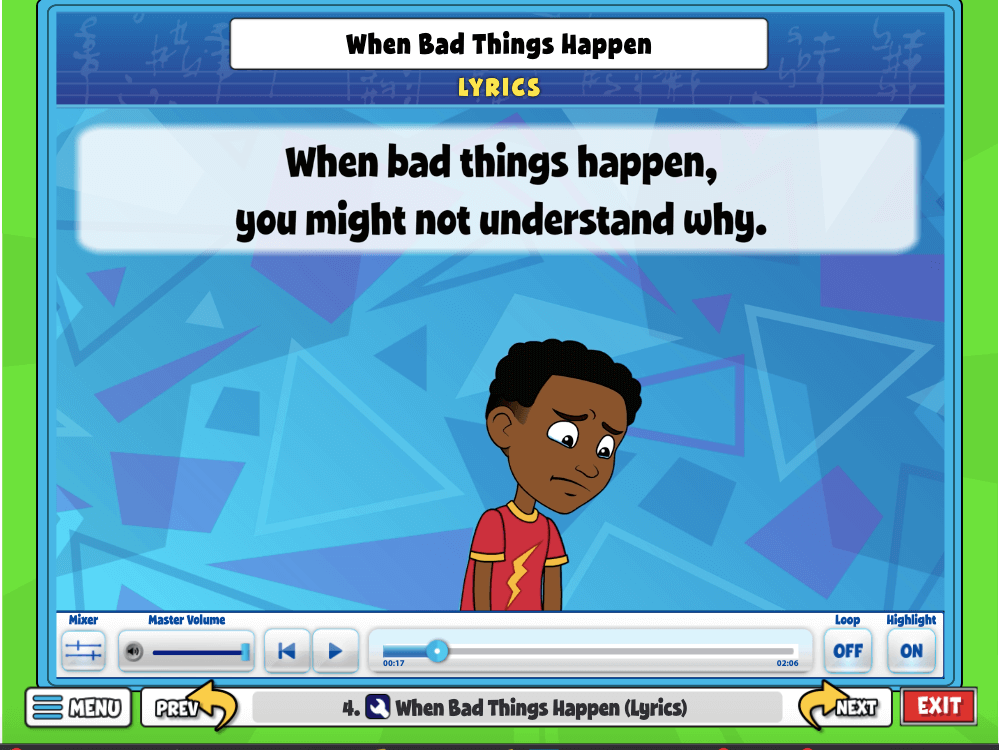 You can ask students:
Why do you think we should stick together when bad things happen? What does "stick together" mean?
Reflect on What Happened
This screen reinforces building community and trust while transitioning back to school. Ask students, "Take a moment to think about what has happened. How are you feeling?" Tell students that any way that they have been feeling that it's okay. Like our song said, we all respond differently."
This screen addresses and defines three tough subjects: pandemics, natural disasters, and states of emergency.
For the start of this particular school year, you may wish to address the pandemic prompt.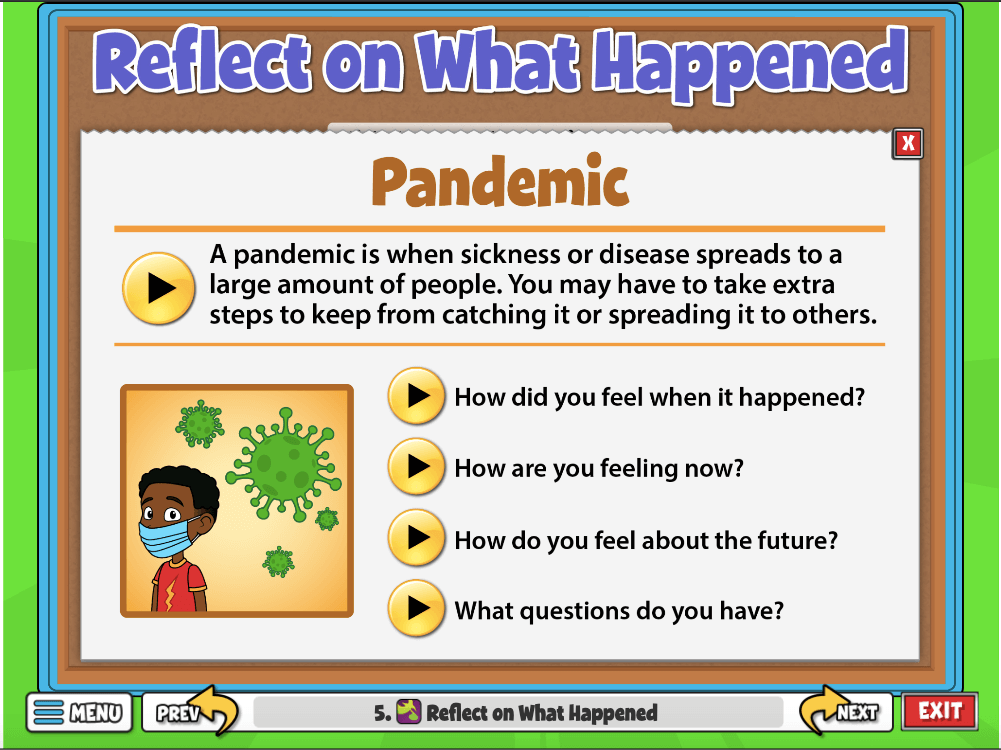 Let's Stick Together
This screen defines community and trust. Click the play buttons to listen to the definitions, then discuss the questions.
Students can draw a picture of what a community looks like, digitally or on a sheet of paper.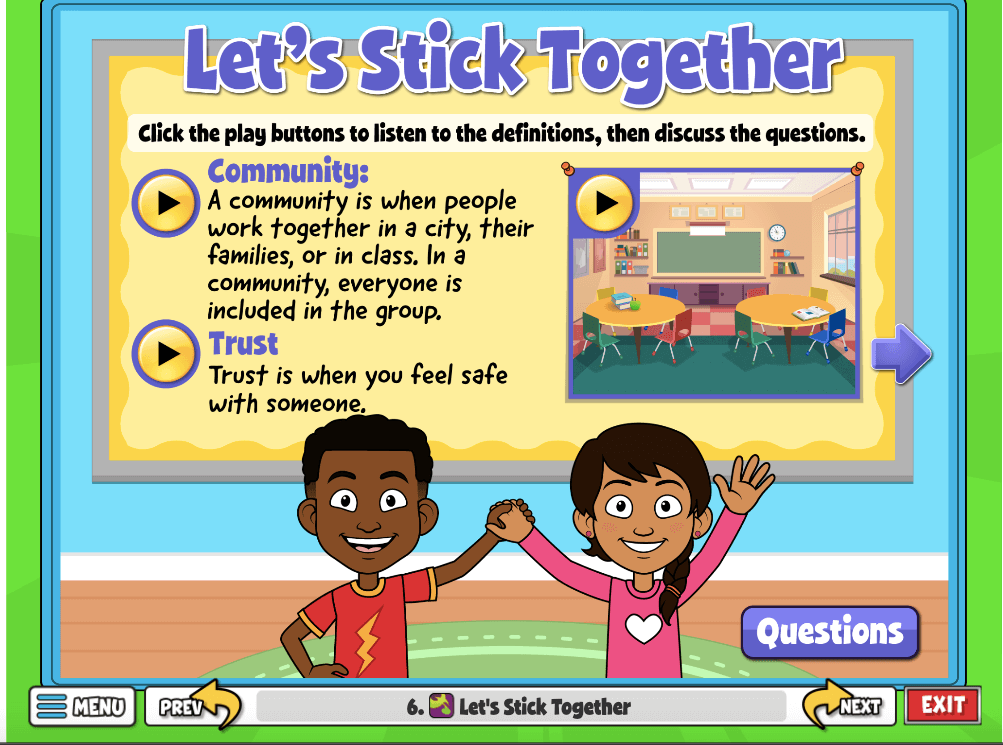 Building Trust and Community
Students will use this screen with a partner. If you are distance teaching, you may wish to skip this screen or discuss as a class.
Click shuffle to find a partner based on the prompts, such as "Find someone who shares a birthday with you."
Students will then answer a question about Community or Trust together.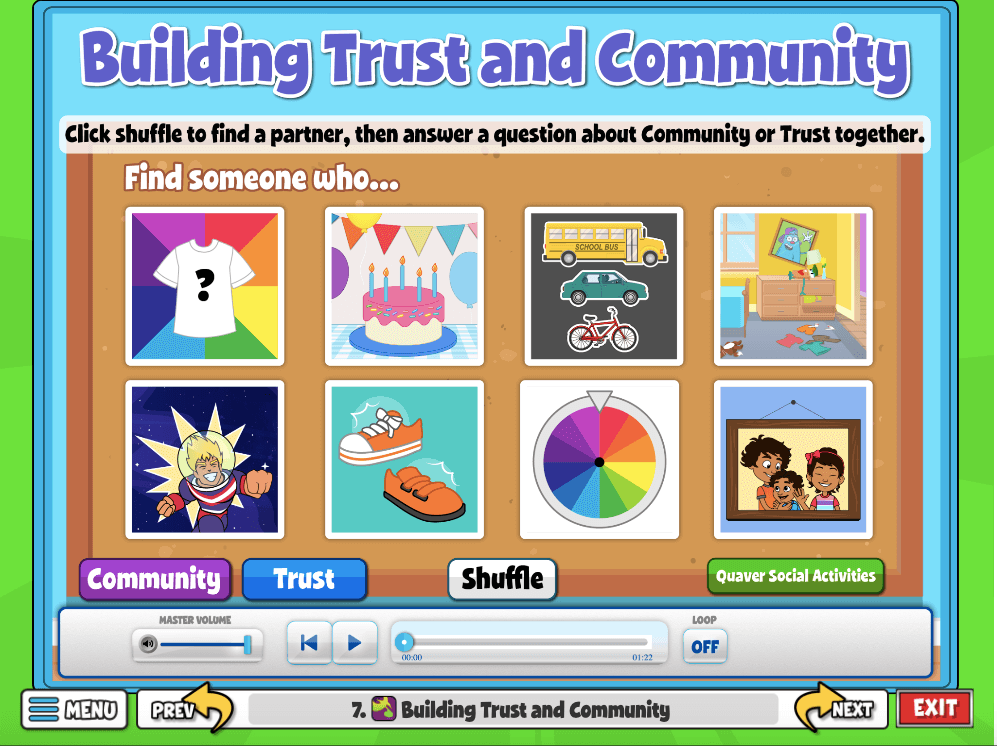 Reflections
Remind students that this week we have been talking about building trust and community while transitioning back to school.
As you listen to the audio, ask students to reflect on their first few weeks back at school.
***
*Facing school closure due to COVID-19? Find tips on distance teaching and free, ready-to-use resources at QuaverSEL.com/Care2020