The first day of school represents a new beginning and this year, we want you to look ahead with QuaverEd. We're kicking off our Back-to-School campaign by providing a fun QuaverEd Media Pack just for you!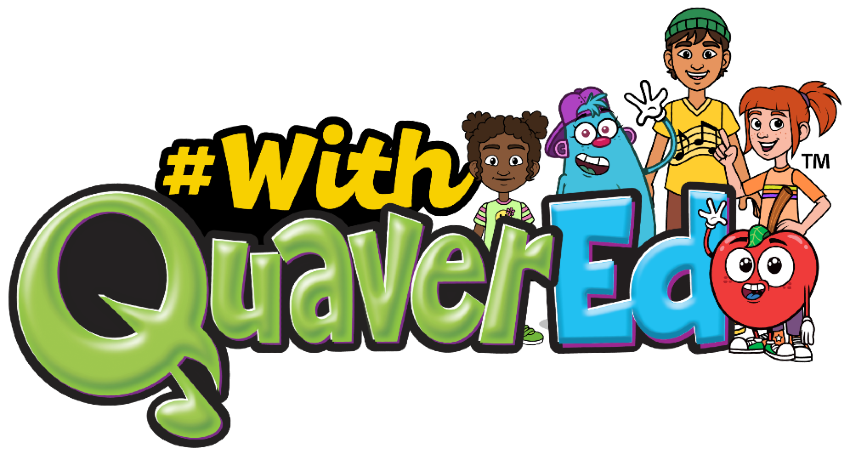 What's in the Media Pack?
You will find a variety of graphics to share on your social media page, website, or newsletter. These include:
Countdown to the First Day graphics
First Day of School templates
In-class activities
If you share on socials, be sure to tag us @QuaverEd, and use the hashtag #WithQuaverEd!
Social Media Templates in Use: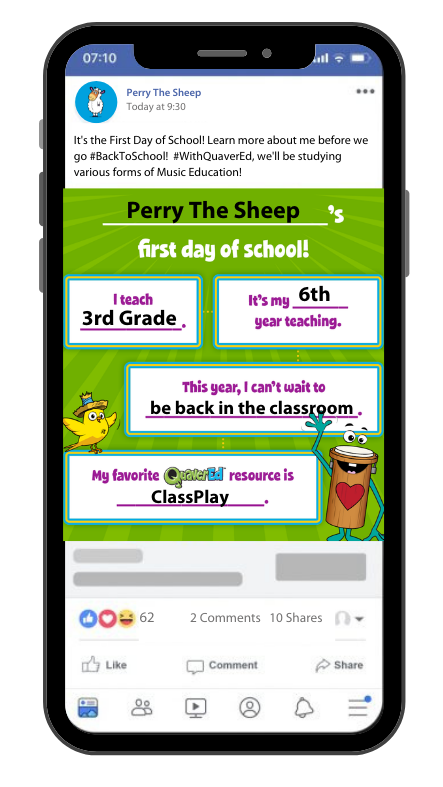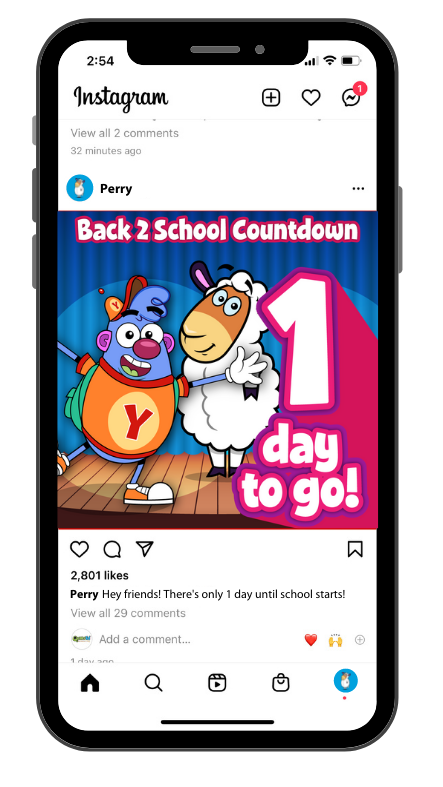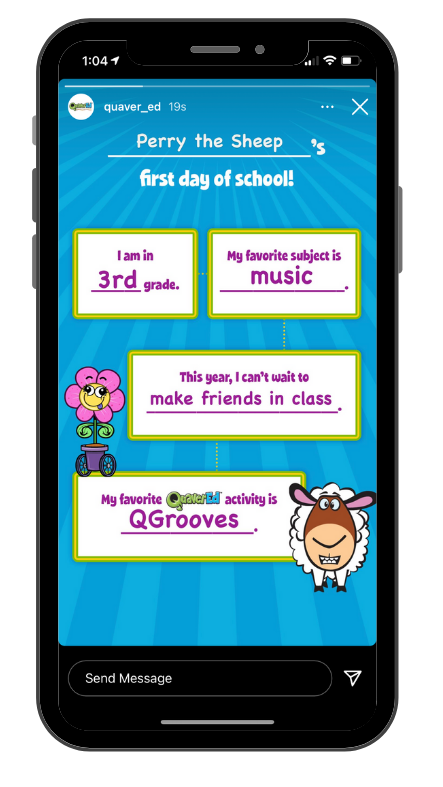 Engage with Parents and Students
You can share your Media Pack with students and parents as well. Here's a sample you can copy/paste!:
Hello parents and students,

I am ___name___! I'm so excited to welcome your children into my classroom. This will be my __1st, 2nd, 3rd, etc.__ year teaching at __school__, and I can't wait to meet everyone on ___date___.

I've attached a few templates provided to us by QuaverEd, our __music, SEL, Pre-K___ education curriculum provider. Feel free to use these templates as you see fit (social media post, at-home activity, or wherever you'd like).

If you feel so inclined, feel free to tag ____ and @QuaverEd.

I look forward to meeting you all. Feel free to contact me with any questions or concerns. Have a great rest of your summer!
Connect with QuaverEducators
Encourage and support your fellow QuaverEd teachers on social media. Follow the hashtag "#WithQuaverEd" to connect with colleagues as we journey back to the classroom.
This year will be challenging in many ways. With QuaverEd, we are all in this together. Let's answer each other's questions, provide advice, and cheer on other educators!
Share Your Excitement
You can add the Facebook profile frame without downloading anything! Simply go to your Facebook profile, tap your profile picture and select "Update Profile Picture." Select "Add Frame," search for "QuaverEd," and select "Use as Profile Picture!"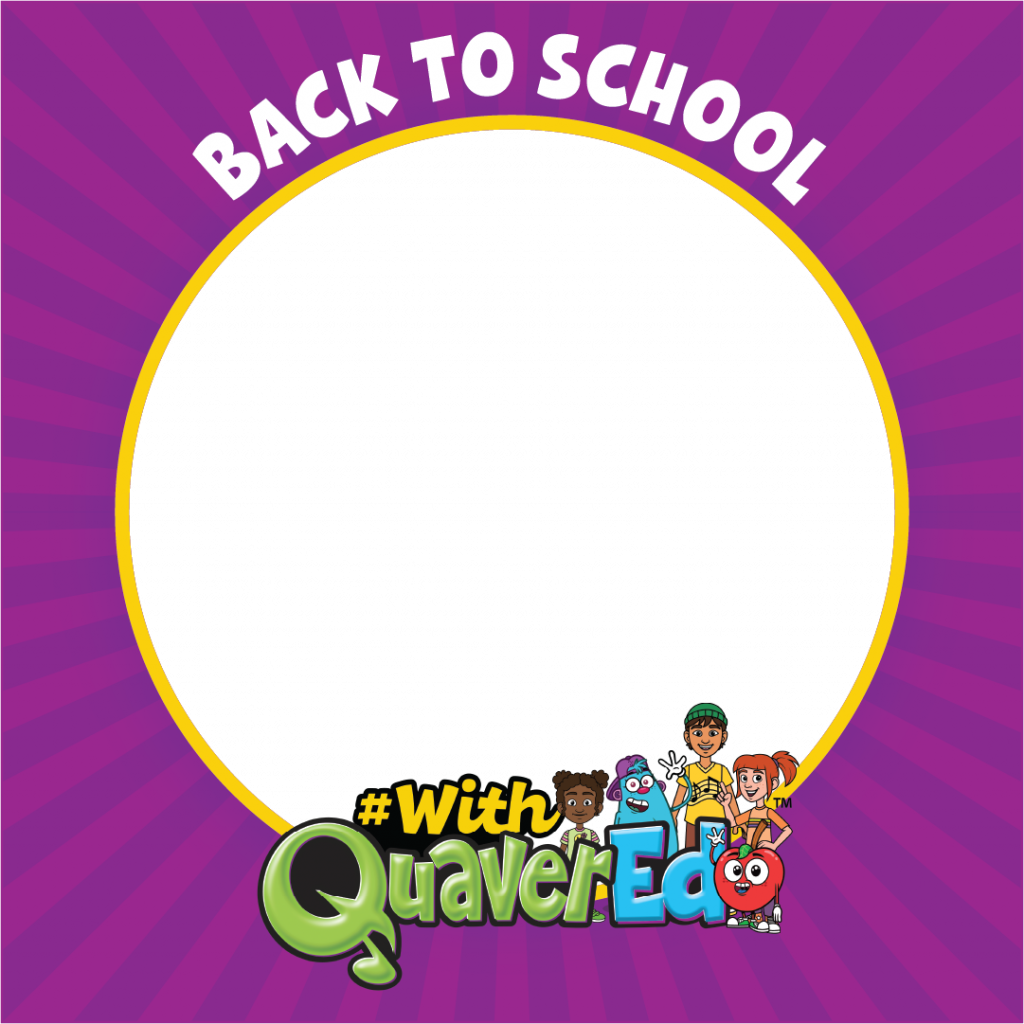 Did you know?
Use CARES Act funding to purchase QuaverEd resources.
Free 30-day Preview
Get full access to any QuaverEd product for 30 days!