It's hard to believe the fall semester is almost behind us! This year has been challenging and unprecedented, as many teachers adjust to new teaching situations and new expectations.
For many teachers, school may still be remote, with video meetings galore.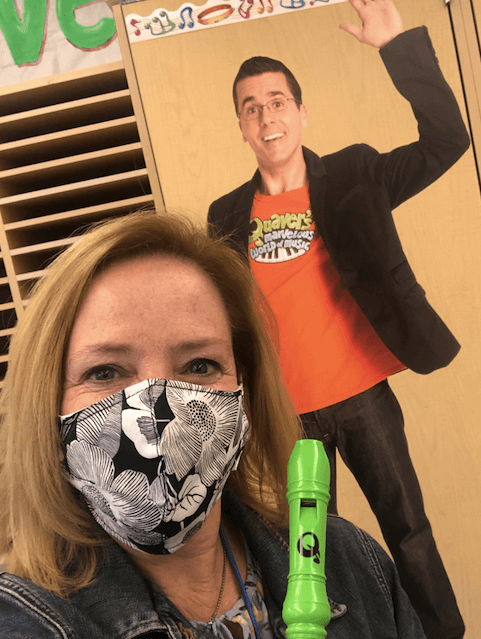 Today, Carol Froehlich, a Quaver Music Teacher at Howe Elementary in Pittsburgh, PA, shares how she makes a hybrid teaching situation work for her students this year, using Quaver Music resources every step of the way.
Take it away, Carol!
***
Ah…to be a music teacher during a pandemic.
This is not what I trained for, and yet, here I am! I've gone from logging over 13,000 steps a day to a mere 3,000. As a music teacher who sits in front of a computer all day, every day can prove difficult when trying to maintain student engagement. But this is no problem when you have Quaver Music at your fingertips!
Here's how I make it work in my classroom!
Navigating a Hybrid Learning Environment
Our district is now in a hybrid setting where the students are divided into two groups: Group A and Group B. Group A comes to school every morning and Group B comes to school every afternoon.
When each group is at home, they log onto their device and have a different "encore" class each day. They also spend their remote time completing asynchronous assignments and are scheduled for their instrument lessons and enrichment classes.
Here is what a 30-minute music class looks like:
All students log onto Google Meet and immediately enjoy the song of the week. I turn my camera and microphone off so that I can take attendance.
Once the song is over, Mrs. Froehlich appears to welcome the students! This is the first screen that I show when presenting to my students: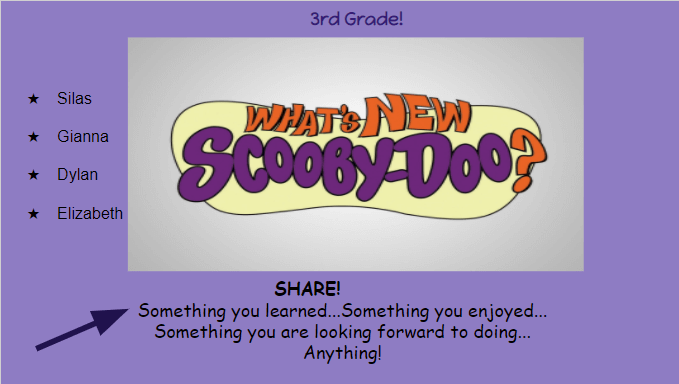 It's important to establish a sense of community in our remote music class, so I always give students the opportunity to share anything they'd like. After sharing and reconnecting, we dive into music class!
Here is the welcome screen that students see: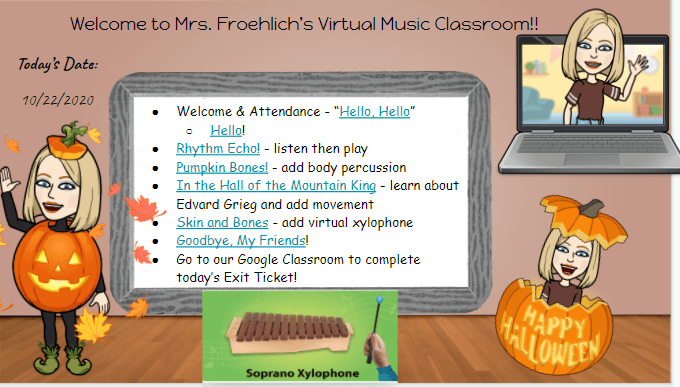 Adding a background and images to a Google slide gives the teacher a platform to teach with ease!
A quick "CTRL-K" followed by "CTRL-V" on my laptop makes it easy to add the URL that can be copied from any Quaver song.
After talking through the expectations for the lesson, I can click on each item to go directly to a song or activity. The Orff Library from the Student Interactives menu in Quaver is linked to the soprano xylophone graphic and can be quickly copied and dropped into the chat box for students to click on and have their own xylophone.
At the end of the lesson, students can self-assess their performance by typing the number in the chatbox or just holding up 1, 2, 3, or 4 fingers:
4 = "I am a Master!"
3 = "I can mostly do it!"
2 = "I need a little bit of help."
1 = "I am not sure."
ClassPlay Songs are a Click Away!
Just for fun, students can pick a song from the following slide! Each image is a screenshot from a song in ClassPlay and includes the hyperlink to the song. Learn more about how to get links for ClassPlay songs.
Quaver is literally a click away!
Teacher Tip: When playing a Quaver song over Google Meet, make sure to mute your mic and hide your camera. This will help avoid playback issues!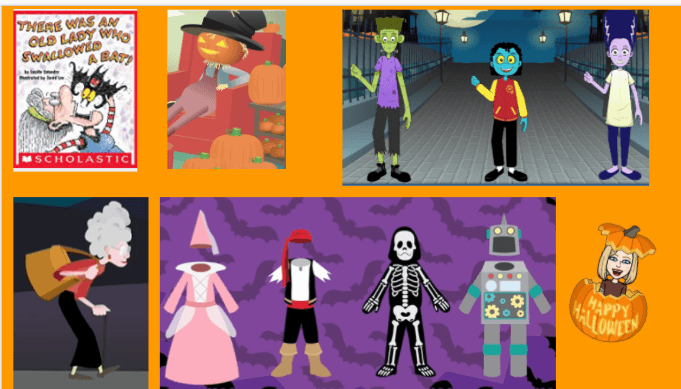 Exit Tickets
As a final assessment, students can go to our Google Classroom to complete a quick Exit Ticket. I always make sure that when creating Exit Tickets using a Google Form, the first question asks students to put their name.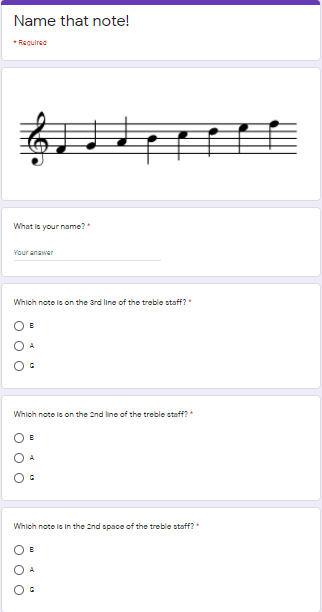 If for some reason a student is absent, I can easily share the slide with hyperlinks and students can enjoy an asynchronous class!
Connect with a Love of Music
No matter what my teaching situation is, my philosophy of music education remains the same: to connect with students by sharing a love of music, an appreciation for the arts, respect for themselves and others, and to encourage students to always try their best (while maintaining a steady beat!)
***
How have you made Quaver Music resources work for your students this year?