As a mom of two school-age boys and a full-time instructional coach, COVID-19 has really changed my day-to-day life. My days since March have been packed helping teachers tackle distance teaching and supporting my own boys as they learn remotely from their teachers here in Miami.
Navigating a New Space
This past month of synchronous learning has had its peaks and valleys. While we have made adjustments to the many changes that have occurred during the school year, we are still learning how to navigate this new, yet not so new space.
With our communication clear with teachers and our flexibility continuous, we are encountering the reality that children, and our children more specifically, need to get out, need to explore, and long for connection with other children. But, as parents, we need to do the same!
In the past, my version of parent weekends were bi-annual trips that we enjoyed with our friends and siblings who are parents. We teased and called it the "Parent, No Teacher Conference." And we've enjoyed those trips for the past five years. Sadly, there was no "Conference" this year and very little traveling since March. It feels so redundant to say it, but, our lives have changed so much in the past seven months! The boundaries between home life, school, and work life have seamlessly blended into one endless space.
A Window of Opportunity
I have to admit, I have attempted to cope with the lack of boundaries by looking for new things to do, places to go, and everything else in between. I've planned fictitious parent trips, weekends without the children, family trips, but the reality is that the unknown has been greater than what we have known about the uncertainty of our world.
Thankfully, I have a husband who thinks very differently than I do about everything other than how I mom and school, especially amidst this global pandemic. He saw a window of opportunity with transitions taking place with the kids and school, the ending of a grading period, and took a leap for the two of us where I may not have. We think of "breaks" differently and my version of a break is a small window to recharge and then get back at it, whereas for him, breaks are extended periods of time to reflect and reassess plans of action.
He was able to remind me of the importance of pausing to reflect with a small trip to Colorado Springs, where I was able to hike, spend time outdoors, and experience life outside of my very tropical summer, spring, winter and fall in Miami. With our safety precautions in place, along with pre and post trip COVID-19 testing, we had the chance to live outside of our bubble and our comfort zone. Being fans of the beach and city life, it was powerful to spend time in a place that required nothing of us other than sturdy shoes, protective clothing, and bottled water.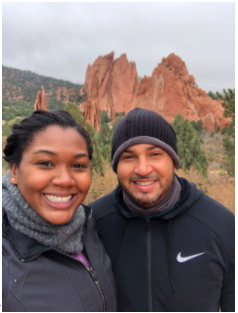 Natasha and her husband enjoy a trip to Colorado!
The Importance of Time Away
Taking time for ourselves was more important than I realized. Starting within and learning to care for ourselves as individuals and parents not only reinforces how important self-care is, but it also normalizes a culture of caring. Before this trip, I have never hiked, never desired to spend time in the mountains, near a mountain, or anything remotely outside of my version of a good time.
This weekend, however, I fell in love with the idea of adventure outside of what I have understood it to be in past times. We traded our beach walks for balancing acts on the rock formations at the Garden of the Gods. Our typical conversations about prepping and planning for what is to come next, was spent thinking about how we can help each other and our children start enjoying the simplicity of our time together doing things that matter, as opposed to consuming stuff and being on autopilot more than being aware and thoughtful.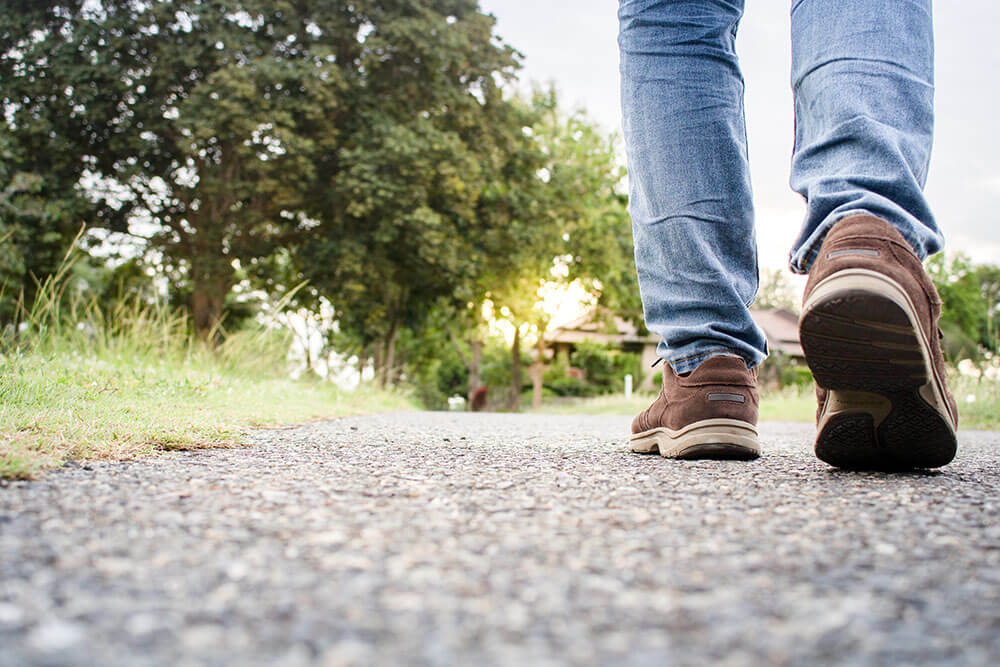 We have a ways to go and I would be remiss if I said that I was able to keep the same energy I held for three days and bring it back with me, but I hit the ground running and it's only now that I am reflecting on it. Those moments of clarity, fresh air, and awe-inspiring views are still frames in my mind that help me to remember that outside of the safety of my home, there is safety and peace outdoors too. Somehow, nature is regulated, scheduled, and does everything it needs to do on time and there is no added pressure to do more than be. That little recurring lesson is the one that I often miss, but find myself relearning at every turn.
***
Try It with Quaver SEL!
Quaver SEL's "Relax Your Mind" is a great way to slow down, focus on your breath, and calm your mind. Listen to this song with your children or enjoy it on your own during a quiet moment.
***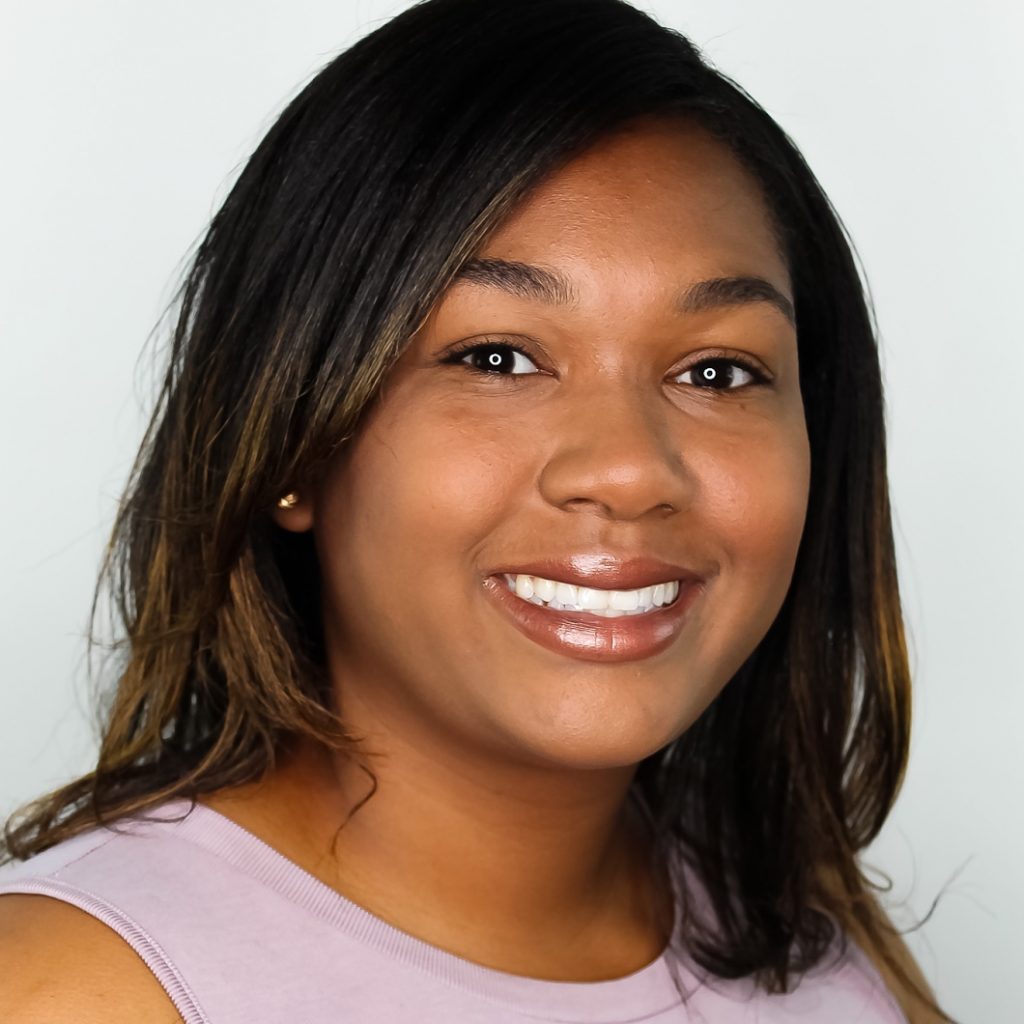 About the Author: Natasha Olivier is an Instructional Technology Coach at QuaverEd.
***
Try Quaver SEL free for 30 days! Use Quaver SEL's digital platform to reach your students, wherever they are, with flexible assignments that support their SEL development, in and outside the classroom.