'Tis the season for strengthening your students' responding skills!
Looking for fun ways to engage your students with holiday music? Did you know that ClassPlay includes three Song Styles activities around these holiday classics:
Silent Night
Angels We Have Heard On High
O Come, All Ye Faithful
You'll find these ClassPlay activities in the Song Hub of "Up on the Housetop" or by searching the titles in Resource Manager.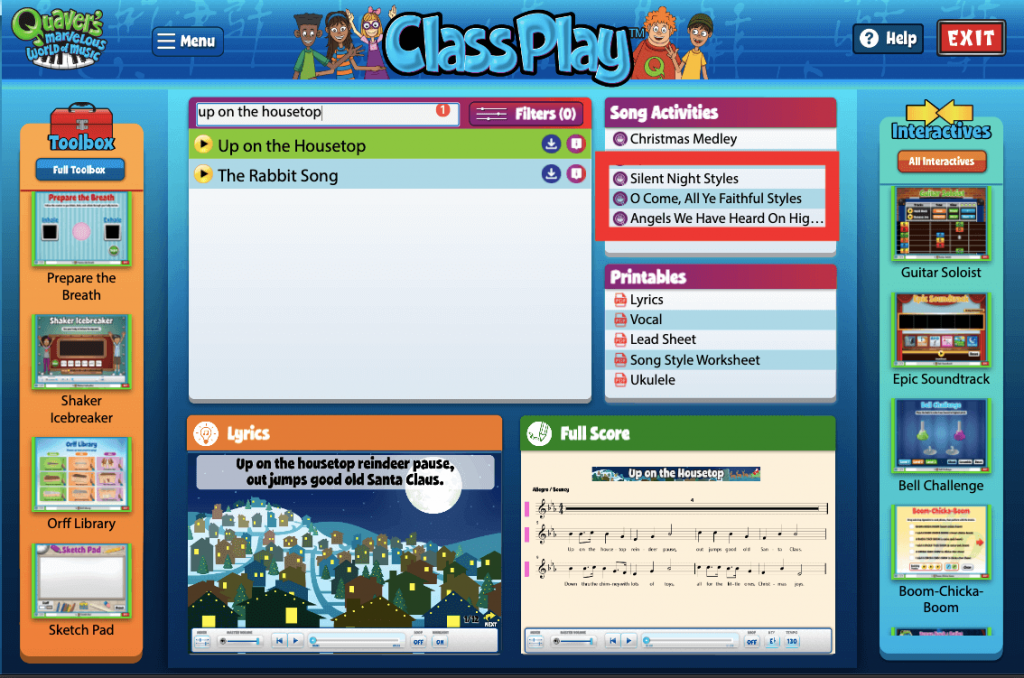 Each Song Styles activity compares different versions and styles of holiday songs—featuring a playlist of three different versions of the song.
Let's take a look at "Silent Night!"
In this activity, there are three versions of "Silent Night." Click the green play button to listen to the original version of the song (in English and Spanish!) This is a good place to start and an even better way to familiarize themselves with the original before comparing it with other versions.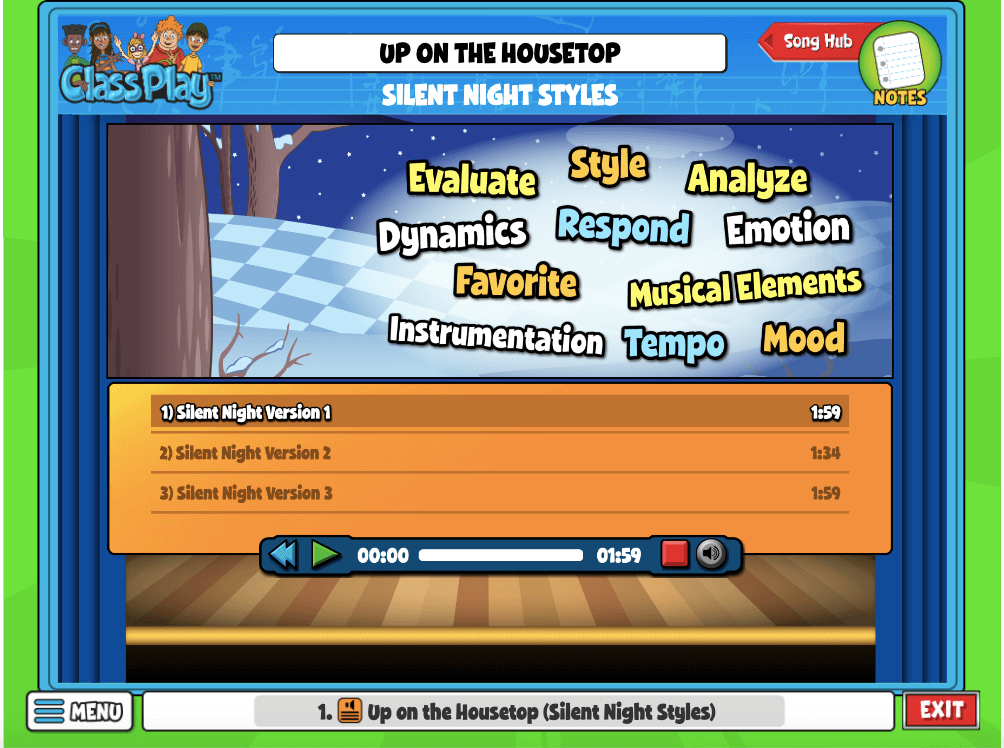 In addition to the original, you'll find an R&B version and an instrumental Jazz version. Click each additional song and then PLAY to hear the difference!
Hearing and comparing different versions of this happy holiday classic is a great way to enhance responding skills! Students will learn to understand how to analyze music and begin to understand their emotional responses to certain styles and moods created by the music. Have students articulate the emotional content of the song by relating it to a favorite movie scene. Can they describe a scene where this song might be used? How does the song make them feel?
***
How will you use the holiday Song Styles activities in your classroom?