You've heard it a million times already: this year has been unlike any other. And as we enter the holiday season, we are once again being asked to make changes. This time, however, we are being asked to change how we traditionally celebrate the season.
For students, these changes may be disappointing. However, while we may not be able to celebrate the way we have in the past, we can still celebrate.
And although this is the year that has felt like there is nothing worth celebrating, there still are things to celebrate. It's the little things.
Safe Ways to Celebrate the Holidays with Students
Take the time this holiday season to safely celebrate the little things with your students.
Here are five ideas from the QuaverSEL team to try this year.
1. Virtual Time Capsule
This activity is designed to capture the peaks and valleys of 2020. While there have been many unprecedented experiences, namely, a global pandemic, so many positive things occurred. Using a digital platform of your choosing, post pictures, student drawings, snapshots of written work, and student reflections. Save this resource and share it with students in the future or save it as memorabilia from 2020! -Natasha Olivier, Instructional Technology Coach
2. Five-Minute Meetings
This idea requires teachers to meet with each child in their class individually (virtually or in person!) to reflect back on the school year so far. Together they will discuss the student's successes and challenges and also set goals for the second semester. These meetings help strengthen relationships between the teacher and students. -Lindsey Jackson, Manager of SEL Content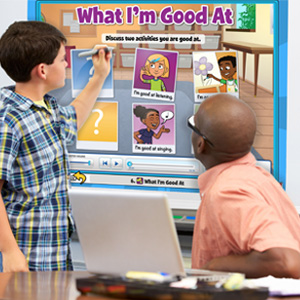 3. Virtual Snow Day
Plan a day where everyone attends the class meeting in PJs to read snow-themed books and participate in snow-themed activities. You can demonstrate how to make a paper snowflake and then encourage students to make one too. Each snowflake is special and unique. Have your students decorate their snowflakes with words and phrases that describe all the ways they feel special and unique. -Stephanie Haney, QuaverSEL Curriculum Specialist
4. Pen Pals
Over the winter break, write a letter to each student in your class. Ask them about their winter break and what they like most about this time of the year! Encourage your student to write you back via mail or email. -Ashley Perry, QuaverSEL Curriculum Specialist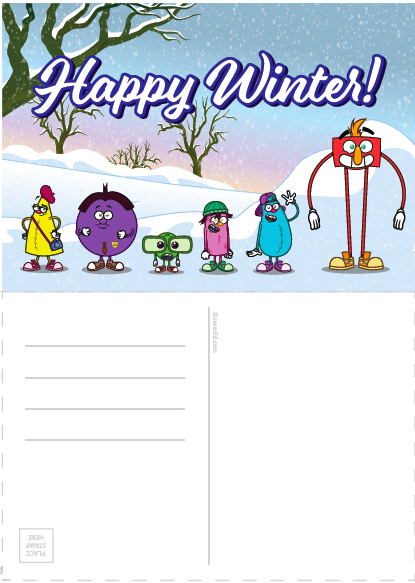 Try It with Quaver SEL!
Use this downloadable winter postcard to write a letter to your students and encourage them to do the same!
5. Thankful Letter
This year has had its challenges for both students and teachers, so it is important to remember the good things that happen. Have students write a letter to themselves talking about the things they are grateful for this year. This letter does not need to be shared with anyone, but can be a tool they use to brighten their day in the future if they are having anxious thoughts and need a reminder of the good things in their lives! -Megan Gardner, QuaverSEL Curriculum Specialist
2020 has been challenging and it is okay to grieve our normal holiday traditions and celebrations.
Focus on the little things and remember that there is still so much worth celebrating this holiday season!
***
Join us on December 8th for Quaver SEL's Virtual Song Extravaganza! Come celebrate the little things with us as we feature seven Quaver SEL songs to use with your students today. We hope you'll leave with at least one new favorite song!