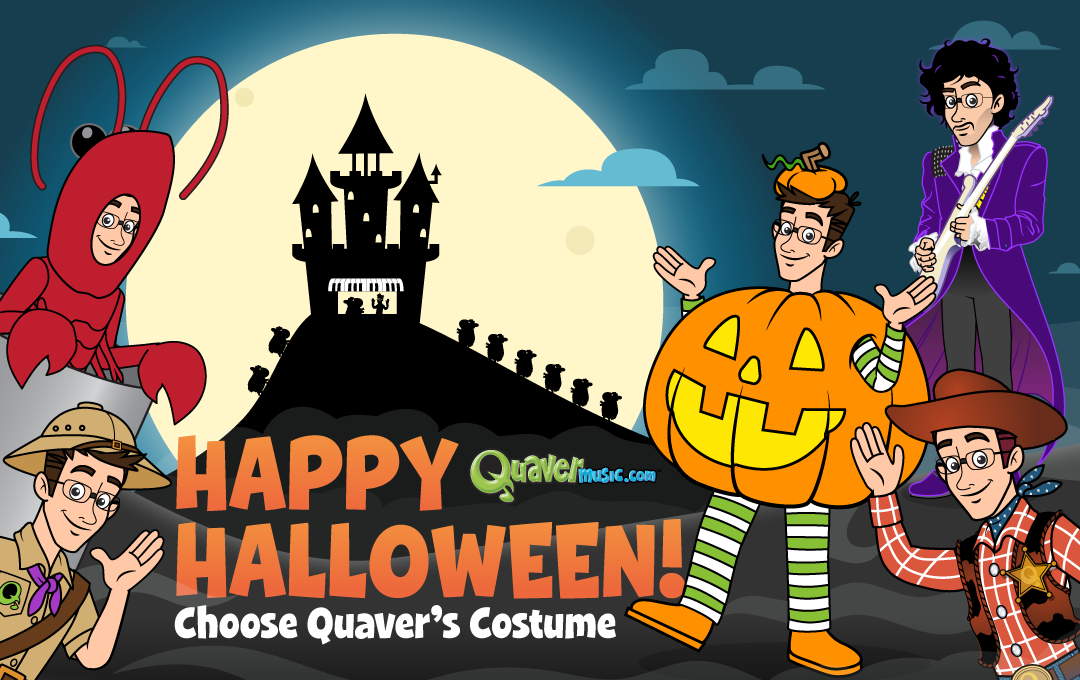 October is here! "Pumpkin Bones" can be heard in schools and homes around the world and teachers are drinking pumpkin spice lattes. That means it's also time for another Quaver fall favorite…
It's time for the teachers and students of the Quaver Qmunity to vote for Quaver's Halloween Costume!
This year, we're taking a stroll down memory lane and asking the Quaver Qmunity to choose their favorite Quaver Halloween costume from the past several years.
The teacher whose class casts the most votes (one vote per student!) will receive a Quaver-ized prize!
Voting is now closed – thanks to the nearly 9,000 members of our Qmunity who voted! Stay tuned for an exciting reveal…
We'll announce the winning costume with a very special reveal!
Let's take a trip to the Quaver Costume Hall of Fame and see our worthy nominees:
Teacher Tip: We recommend sending the following videos to students, or watching them as a class. Students can then cast their vote until October 9th for the costume they want to see Quaver wear this year.
Rock Around the Clock: A Live Musical Cuckoo Clock! (2015)
Beat Baby Quaver (2016)
The Treblemaker (2017)
The Magical Ukulele Unicorn (2018)
Pumpkin Bones (2019)
***
Which costume will you and your students choose? Voting is open now!