It is no secret that the classroom looks radically different for everyone this year. But what if you could use this time back in the classroom to try things you've always wanted to? What if you could pull off that lesson you've been putting off?
Today, we're excited to introduce you to our QuaverSEL Brand Manager, Elizabeth King!
After 18 years in the classroom, Elizabeth uses her passion for social and emotional learning to support students, teachers, and counselors everywhere.
Take it away, Elizabeth!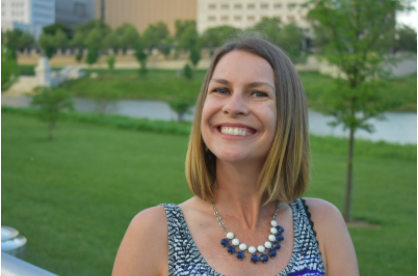 ***
Before coming to QuaverEd, I taught English at the high school and college level for 18 years. After teaching for so long, it was really scary for me to step into something new. But when the opportunity to work for Quaver became available, I knew that I had to try it out.
I had spent almost all of those 18 years encouraging high school and college students to try something new. "You can always come back," is what I would say to the indecisive senior about moving away from home. "You can always go back to your first draft – it's Google Docs!" I'd say to the student who was revising their paper and trying something new.
The COVID-19 pandemic has radically changed our lives; I don't need to tell you all the ways our lives have changed because you already know this to be true. I have heard the frustrations from both parents and teachers about distance teaching, and I understand the hardships of being on a screen all day (I dreamt in Zoom the other night!). This is a difficult and exhausting time for us all. And as some of us begin to come back to the building after experiencing distance teaching, I wonder if my old saying is true: can we always go back?
It will be years before our lives feel like they did pre-COVID (if they ever do go back to exactly like they were pre-COVID). However, I don't think that has to be a bad thing.
We are now in a time and place to imagine how things could be different. Try to think back on a time you were in your classroom and you thought something like, "I wish I could …" or "If only I had time to …" Well, maybe now is the time to fulfill those wishes. Maybe all the changes due to the pandemic have opened the way for your imagination to run wild.
What would it look like for you to try a lesson you've always wanted to try but didn't have time to before? Sure the delivery of that lesson may be different, but just as you daily encourage your students to think outside the box and problem solve, you can do the same. How could your teaching and your students benefit from actually taking the time to do something you felt like you didn't have time to do before?
You may be thinking, "Elizabeth, I am already crunched for time. I can't do that." Or there may be some fear like, "What if I do try a new lesson, and it completely flops?" My challenge to you on the first thought is to figure out what the most important thing is for you and your students and make time for that most important thing. And if the new lesson you try flops? Guess what – it's okay. If a new lesson you try doesn't go according to your plans, it's okay to be vulnerable with your students and let them know that everyone makes mistakes. This could be a great chance to model appropriate prosocial behavior and emotional regulation; it could even give your students an opportunity to practice compassion.
When you're feeling overwhelmed and burdened by all the directions you are pulled, will you stop and take a moment to think: What do I wish I could do differently in my classroom? What is the most important thing for myself and my students? Will I do that most important thing, even if it means I may have to make a change?
Because the truth is, you can always go back.
***
Try It with Your Students!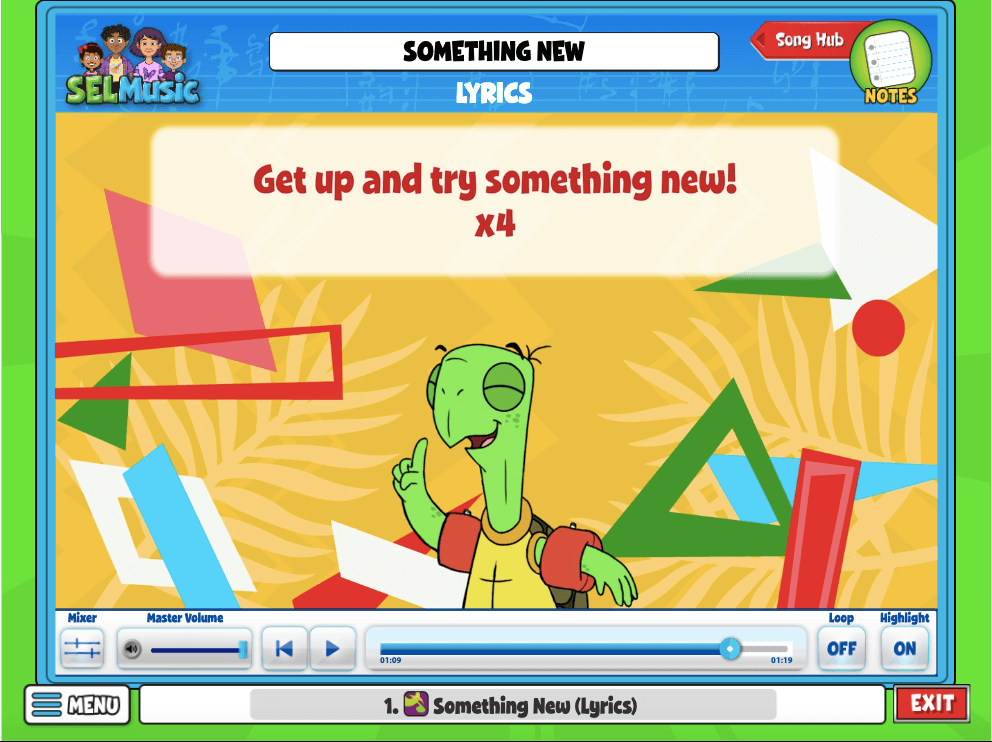 Once you've tried something new in your classroom, encourage your students to try something new!
Take five minutes this week to listen to QuaverSEL's "Something New," a song that encourages students to take chances and challenge themselves.
***
Elizabeth King is the QuaverSEL Brand Manager. She spent 18 years teaching English to high school and college students. Elizabeth is passionate about supporting teachers and counselors in their own social and emotional learning so they may feel confident in supporting the demands and needs of their students.